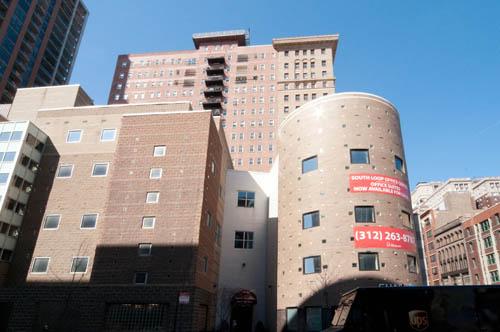 Someone recently asked if there was any follow up on the weird goings on at the Burnham Park Plaza Condos at 40 E. 9th St. in the South Loop. I originally wrote about the apparent fraud and resulting short sales there back in April. The numbers were staggering and the story definitely deserves a follow up. So here's what's been happening with some of the units I originally wrote about.
Unit 1902, originally listed at $1.2 MM, finally listed at $325,000, which was right around where we put in an offer for some buyers of mine a long time ago (the listing agent told us he couldn't get a deal done regardless of the price – yeah, I'm not kidding). The listing expired on October 19 but public records indicate that it sold in December for $330,000. Hmmm. Someone was able to get a deal done.
Unit 1901D, which originally sold for $1.4 MM and had a $1667/month assessment, went to foreclosure and eventually sold in October for $240,000. With an 83% loss, that has to be record.
Unit 1903, which had originally sold at a realistic price of $375,000, never sold and was taken off the market.
Now unit 1916 is on the market as a bank owned property and, as you might expect, this duplex penthouse has every bit the colorful past as its neighbors do. There are no pictures available and the square footage is not listed but it has 3 bedrooms, 4 baths, and 2 parking spaces. Monthly assessments are outrageous at $1590. It is currently listed at $389,900. But here's the kicker. It originally sold "Before Print" in December 2006 for $1.55 MM! Then they put it on the market in July 2007 for………….$2.25 MM?!?!?!?!? Surprise! No takers. Then they put it on the market in December 2007 for $1.7 MM. Surprise! No takers. Then when the bank took it over they started it in April 2010 at $718,000. It's been on the market 274 days. ROFLMAO!
Is this the most bizarre story ever? If anyone knows the back story on this building I'd love to know. What happened here? Did anyone go to jail?