Properties For Sale in Chicago's University Village and Little Italy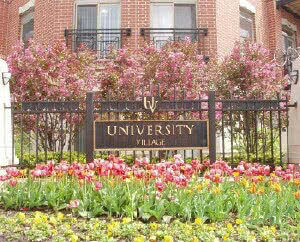 University Village is one of Chicago's newest developed neighborhoods located on the Near West Side 2.5 miles southwest of the Loop and its boundaries are: Roosevelt Road to the north, the Dan Ryan Expressway to the east, 16th Street to the south and Racine Avenue to the west. With the proximity to the UIC campus, Rush Hospital, Taylor Street, Pilsen and the Loop, University Village has become a great place to live. It is conveniently located within 5 minutes of each of the major highways and only 10 minutes from downtown Chicago and The Illinois Medical District.
University Village is full of multi-cultural, family-owned restaurants and shops. Additionally, many chic new wine bars, restaurants and boutiques have sprung up all over. The nearby Maxwell Street market now has a more permanent home with an indoor/outdoor market.
Recent Listings
Real Estate
Most of the housing options in the area are part of what we call the University Village development, which consists of a mix of walk up condos, townhomes, single family homes, and new construction and converted mid-rise lofts. Be sure to check out the link above for more detailed information.
The University Commons development and University Station were created from the South Water Market, historically known as the distribution point for Chicago's produce and agriculture market. The Roosevelt Square development was created over the now demolished Chicago Housing Authority public housing area.
History
It is said that University Village is where the birth of the Chicago Blues occurred. Blues musicians played on Maxwell Street. Back then, Maxwell Street was a famous outdoor market where you could buy anything from fresh produce, household cleaners and even used furniture. In the 1990s, the market was relocated to nearby Canal Street between Taylor and 16th streets to make way for massive campus of the University of Illinois at Chicago to. Street vendors continue the tradition, setting up for business at sunrise every Sunday. Also born in University Village's Maxwell Street is the Chicago style hot dog. Jim's Hot Dog Stand is famous for the Maxwell Street Polish. To this day,for under $2.00 you can still get a huge sandwich and a soda.
As its name might suggest, Little Italy has a rich immigrant history as well. Many ethnicities have always resided on the stretch of streets along Taylor Street, but the strong Italian influence gave this area its namesake.
Things to do in University Village and Little Italy
College sports and drama abound in this collegiate Chicago neighborhood. For starters, there are a variety of performances put on at the UIC Theatre. On any given night you might find jazz vocals or a chamber choir, Theater productions run the gamut, from Shakespeare to Chekhov to edgier plays that allow the actors to explore "new theater." At the UIC Pavilion you will find the men's soccer team – UIC Flames.
You will also hear baseball bats cracking and swimmers splashing at Sheridan Park, which hosts a three-story field house.
The UIC Outdoor Recreational Facility is always buzzing with activity. There's a sand pit for volleyball and the tennis courts rarely have await time. You can also jog the perimeter for a mile-run. The open space is often used for campus events and corporate picnics.
Arrigo Park takes up a massive 6 acres and you can often find dogs and joggers running around in the shaded landscape.
Addams Park was named for Jane Addams and provides a number of activities for residents of the neighboring Abbott Homes public housing project as well as students from Medill Elementary which is nearby. The indoor swimming pool offers year-round opportunities for swimming and splashing. In the summer months the park is equipped to offer baseball, softball, soccer and volleyball.
Taylor Street's Festa Italiana happens every second weekend of August. Taylor Street is blocked off between Ashland and Loomis so folks can enjoy Italian food and traditions. In addition, the festival also has live music and crafts for families.
Hike for History

In June, a parade of history buffs start at UIC and progress through University Village and Little Italy, with a guide who highlights historic points in the neighborhood.
Columbus Day Parade

On the first Saturday in October, the Joint Civic Committee of Italian Americans sponsors Chicago's Columbus Day Parade. The parade kicks off at Balbo and Columbus Drive, then marches back through University Village and ends on Taylor Street.
Getting Around
There is no shortage of bicycle racks along Halsted, Taylor and Harrison so many residents ride their bikes to get from Point A to Point B.
The main line used by University Village and Little Italy residents is the CTA Blue Line, which runs between O'Hare International Airport from the Loop. The Blue Line stops at the UIC Halsted stop. CTA buses rerunning on every few blocks and public transportation is very convenient.