You've happened upon this page perhaps because you are looking to buy or sell a home in Elmhurst, Illinois. Below are some tools to help you learn more about the Elmhurst area.

Elmhurst is a great community located centrally less than an hour from both O'Hare and Midway Airports. and just less than a half-hour train ride from downtown Chicago and just 16 miles west of the Loop. As a community, Elmhurst offers outstanding amenities, such as dining, shopping, entertainment, highly ranked schools, a great park district, and a wide range of housing choices
Elmhurst offers a similar feel to a Chicago neighborhood with its' tree-lined trees and plethora of dining choices from simple to fine, retail shops, culture with the museums and the Elmhurst Symphony Orchestra

Elmhurst hosts fun activities such as the Garden Walk, St. Patrick's Day Parade, Art in the Park, the Pet Parade, Cool Cars Under the Stars, and more. Elmhurst City Centre offers urban boutiques, bowling, and movies. The 37-mile Illinois Prairie Path runs through Elmhurst and is the perfect place to take a walk, bike ride, or run. Elmhurst also has great parks including Wilder Park which was voted Best Suburban Park by Chicago Magazine.
Homes For Sale In Elmhurst, IL
Elmhurst Market Times
Single-family home market times decreased in January 2022. Homes were on the market for an average of 67 days compared to 131 days last year at the same time, a 48.9% decrease. The average time a condo/townhome stayed on the market decreased 9.1% with 110 days this January, compared to last year when it was 121 days.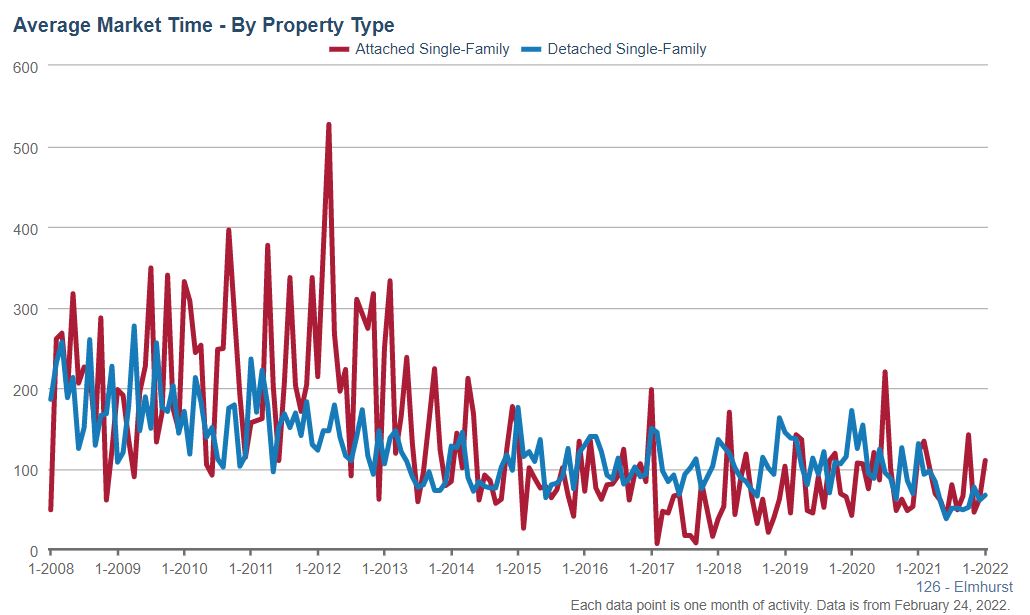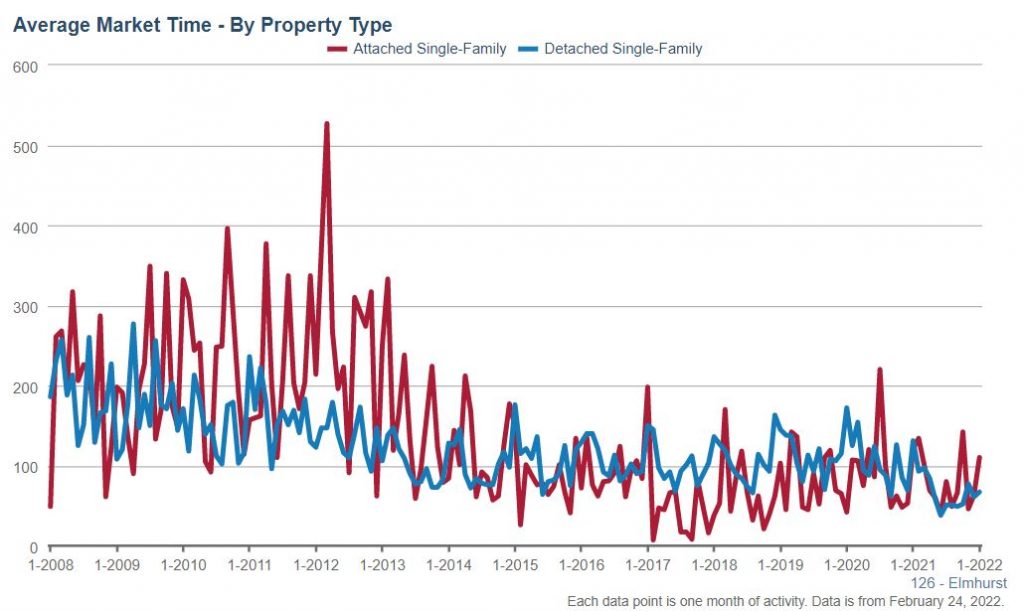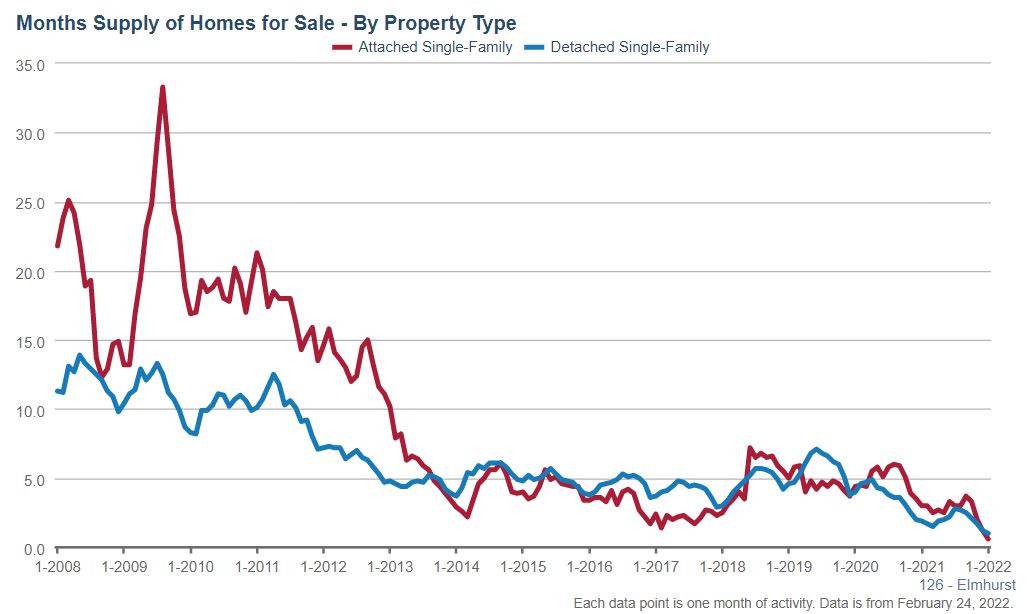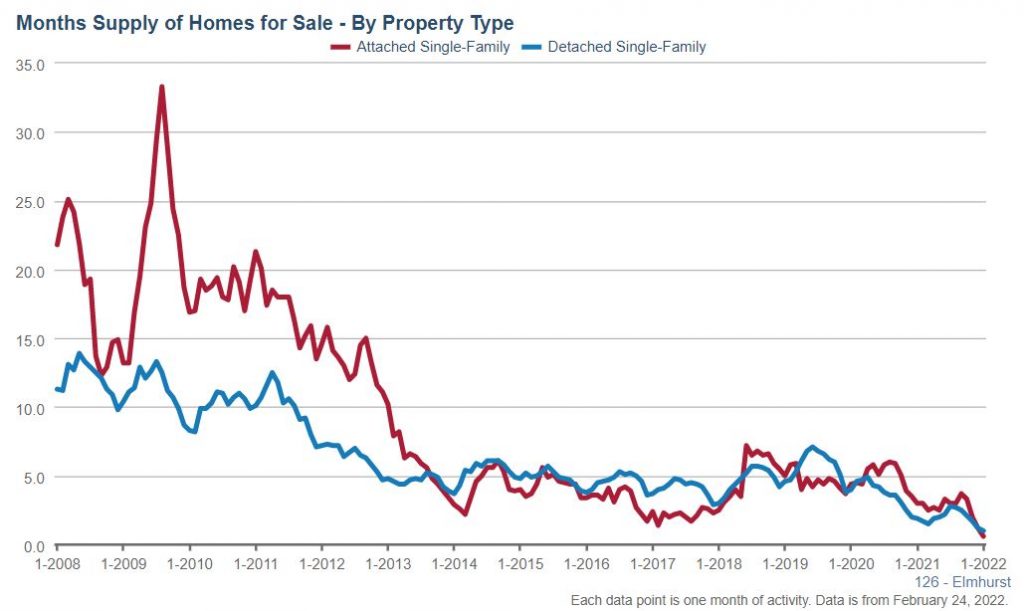 Elmhurst Months Supply
Single-family homes inventories in Elmhurst had a 1.0 month of supply at the end of January 2022, a 47.4% decrease compared to last year at this time when the monthly supply was 1.9. The supply of condos and townhomes decreased 80% from 3 months last year to a 0.6 month supply this year. These are extremely low inventory levels.