Looking for a bargain?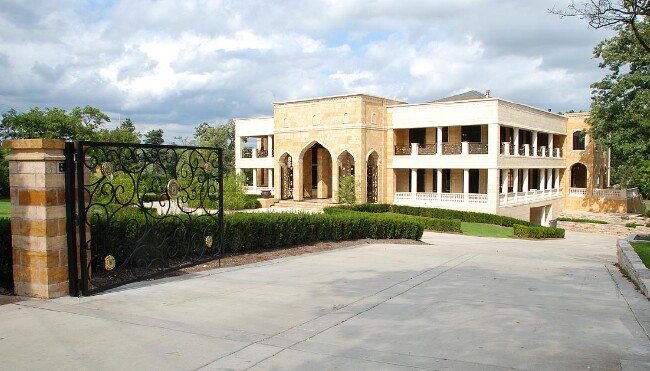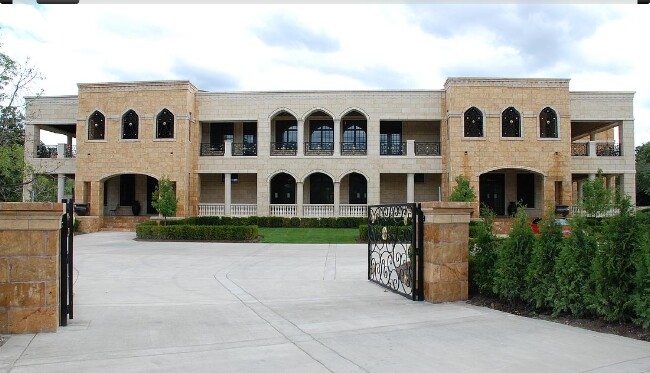 Take a look at Villa Taj located on the luxurious corner of  County Line and Plainfield Roads in Chicago's western suburb of Burr Ridge.  In Burr Ridge the average home price is just under $1 million and while it is known for being an upscale suburb, even Villa Taj is too much.  According to the MLS, in the last five years, there have only been two homes that sold over $5 million in Burr Ridge and this one was listed at $25 million!  In fact, there has been no homes sold over $18 million in all of Illinois in the last three years.
The approximately 45,000 square foot home (including the 15,000 sf terrace) was listed for sale for $25 million on May 28th and the listing was canceled on August  27th. At a list price of $25 million with the seller offering 2% of the first $12 million to the buyers' agent, the commission to the buyers' agent would be $240k.  If you were a buyer who happened to be smart enough to be working with Lucid Realty we'd give you a rebate for about $200k!!  Yep, we'd give you 5 times the amount we'd make.
A few weeks ago my dentist (who is a long time resident of Burr Ridge) shared with me how loathed the home was within the community.  The house that originally listed for $25 million is now on the auction block with a starting bid of just over $6.2 million.  The place looks more like a  monastery or banquet hall than a private residence.  Why else do you need 9 bathrooms?  Seriously, who in their right mind needs to live with 9 bathrooms? Okay MAYBE Octamom or the Brady Bunch.
The developer named the home Villa Taj because it is a crown jewel and Taj is synonomous with royalty as in the "Taj Mahal".  Additional photos of the place are found on the Villa Taj website which happens to be rather amateur looking – and if you listen long enough, the music will either totally relax you or drive you nuts.  Luckily enough, the photos  fall victim to one of our favorite pasttimes of identifying  "bad real estate photos" and a prime example is photo number 64 from the website shown below.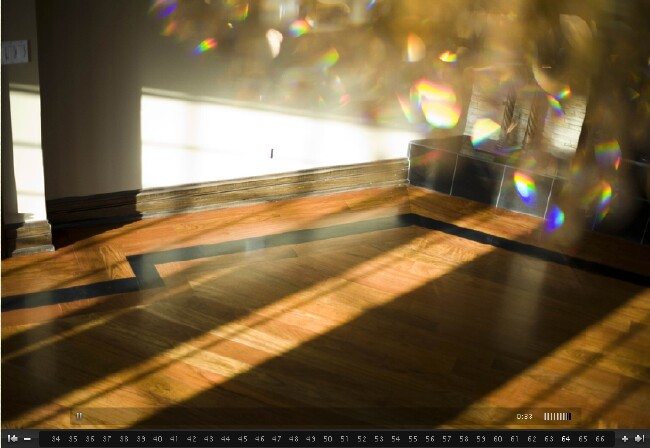 For that matter it is almost as if the photo tour digressed into a sales pitch for chandeliers.
Of  the nine photos of this home on the MLS , only one was of the interior.  Check out the entryway,somewhat reminiscent of the entry to a grand courthouse:
Here is one of the exterior photos which shows the home comes with several beautiful and mature trees.
But my favorite is the photo that I like to call "Stairway to Heaven" ….
On a positive note, it looks like the auctioneers have put together a better site than the original.  I will certainly be curious to see what this place sells for, anyone have an idea?  Personally, I think it will be north of $12 million.  There has to be someone out there with bad taste and deep pockets. According to an article in the Sun Times, Villa Taj cost over $18 million to build. Oh, in case you want to see for yourself, there is an open house this weekend on Saturday and Sunday 10/24 and 10/25 from noon to 3 pm but you will need to buy a $30 information booklet before you can enter.