It now appears that the Chicago real estate market is in full blown retreat since August home sales hit another 10 year low. You can plainly see how bad it is in the graph below with all August values flagged with red dots. Compared to last August sales plunged 19.0%, which is not as bad as July's 25.9% drop. However, even comparing it to 2019 (since 2020 and 2021 were pandemic driven exceptions) we see a 9.8% decline. And, of course, the light green moving average line is now well on its way to lower levels.
Given the odd way the Illinois Association of Realtors calculates their comparisons, in two weeks they are going to tell you that sales were actually off 21.4% from last year.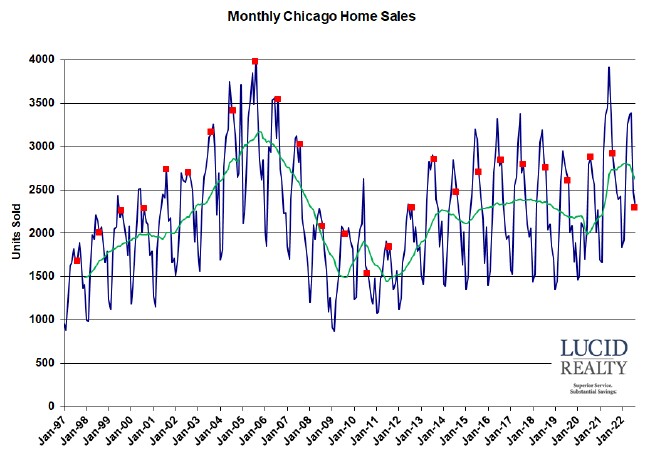 Chicago Home Contract Activity
Looking at the contract activity it appears that things are not going to get any better since contracts lead closings by 1 – 2 months and we just hit the lowest contract activity in 11 years. For the 5th month in a row contract activity dropped by a double digit percentage from the previous year. August will end up being around 24.3% below last year, with the hit coming from both condos/ townhomes and single family homes, although condos/ townhomes got hit a little harder.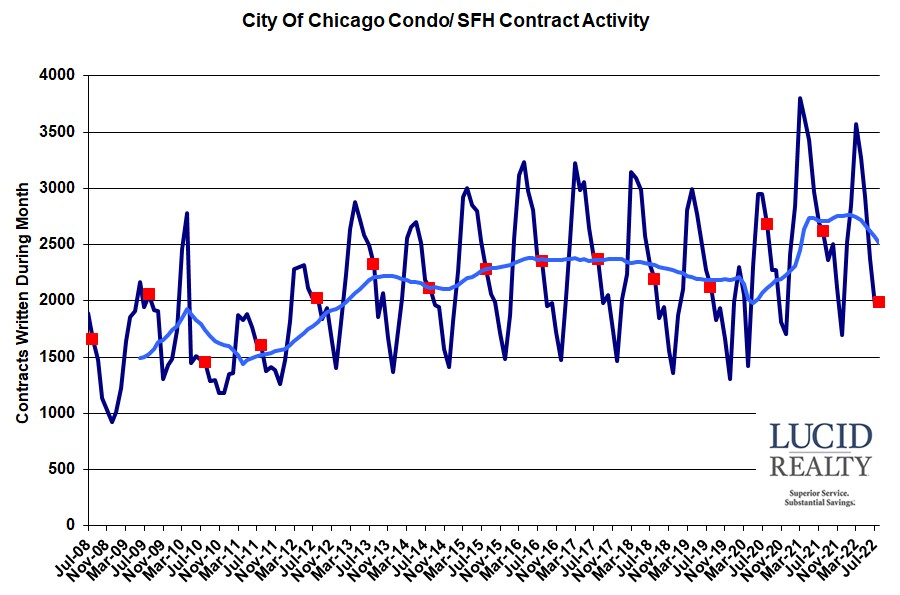 Pending Chicago Home Sales
Chicago's pending home sales keep going lower and lower each month, hitting a new record low according to the graph below. It sorta looks like August's value is about on the trajectory that was in place before the "benefit" from the pandemic hit. Pending home sales in August were 1381 units lower than last year and 841 units lower than 2019. This lower backlog will also contribute to lower sales going forward.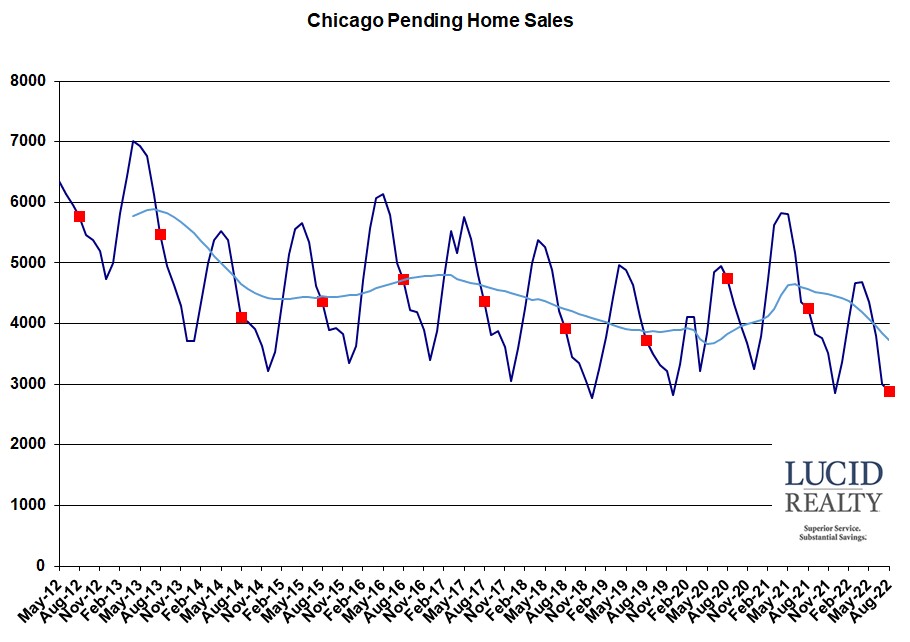 Distressed Chicago Home Sales
The percentage of home sales that are distressed has risen just a tad in the last year but it remains at extremely low levels. August's 2.4% compares to last year's 1.4%, which was aided by a foreclosure moratorium. Nevertheless, we don't expect Chicago's foreclosure activity to pick up much in the near future.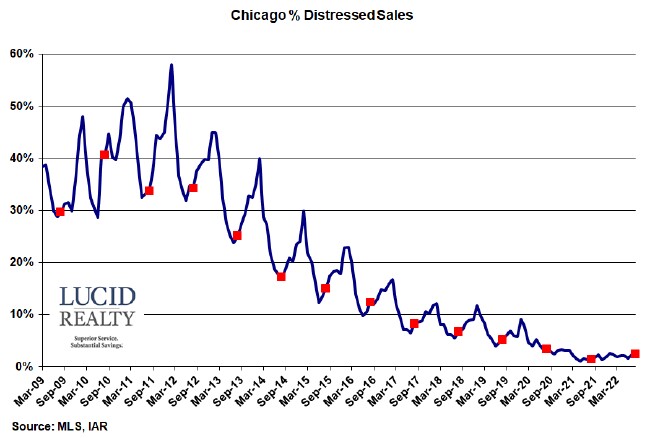 Chicago Home Inventory
After rising in July from the previous year, attached inventory once again hit a record low of only a 3.7 month supply compared to 4.1 months the previous year. On the other hand detached inventory rose to its highest level in 3 years: a 3.2 month supply compared to 2.7 months last year. But 3.2 months is still pretty low in the grand scheme of things. All in all it's still pretty much a seller's market.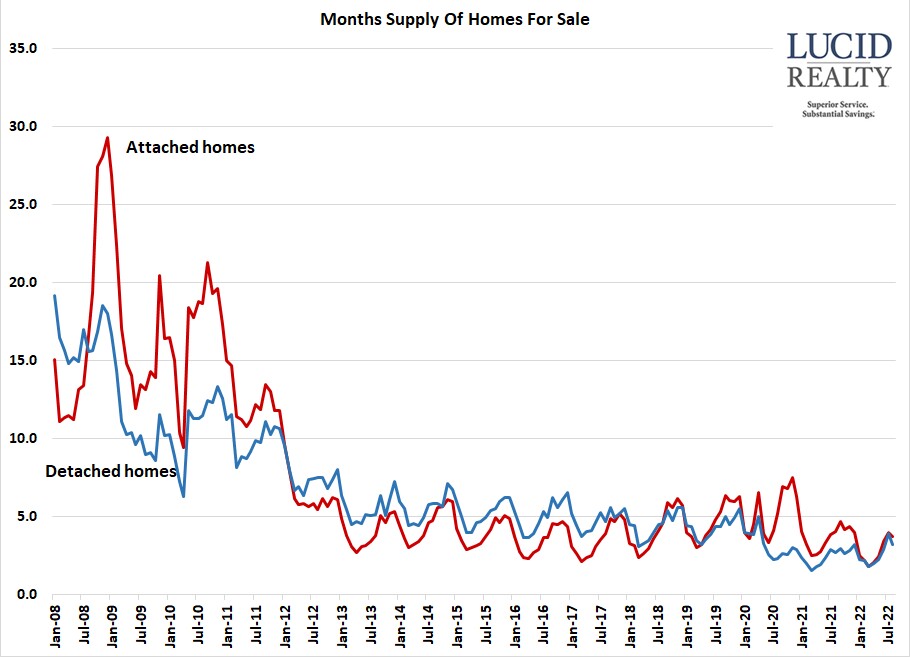 Chicago Home Sale Market Times
With the tighter attached home inventory level in Chicago it's no surprise that market times are down to 53 days from 69 days. That's a significant drop. Meanwhile, detached homes sold in 40 days on average, which is up only slightly from last year's 39 days. Given the higher inventory of detached homes it's actually surprising that market times didn't increase more. Then again we might just be seeing the lag between when inventory rises and when homes close from that time period.
In addition, about half of all the homes in Chicago sold in about half the average time. The market still looks pretty healthy despite the fact that sales are falling off a cliff.