Technically the Chicago real estate market hit a 12 year low in January home sales last month but I'm sure that the Illinois Association of Realtors would call it a 14 year low, if they would even admit to such a depressing state of affairs. That's because last month's preliminary closings came in 2 units lower than January 2011 final closings. That's how the IAR normally looks at this data but that's not an apples to apples comparison is it? When all the lazy ass realtors finally get their sales updated last month's closings will rise by another 20 – 30 units so sales will certainly surpass the 2011 level.
The graph below shows you what the raw data looks like right now and you can clearly see just how bad last month was. Comparing preliminary data to preliminary data from last year sales were off by 40.4%, exactly the same percentage decline that we saw in December. These two months had the biggest percentage drops in the last 11 months. Looking at the contract activity last month we sorta knew this was going to happen.
The way the IAR looks at the data they will report a 41.4% drop in sales.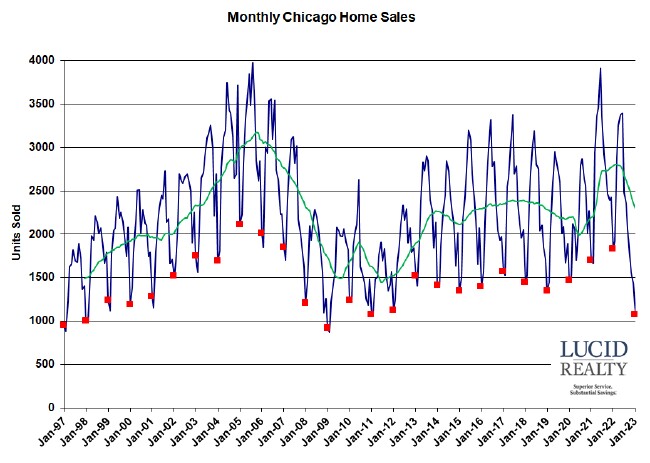 Chicago Home Contract Activity
There's not much relief on the horizon either. Check out the contract activity graph below which shows a 35.2% drop from last year, hitting an eleven year low. The only good news is that the percentage decline has been slightly lower the last couple of months.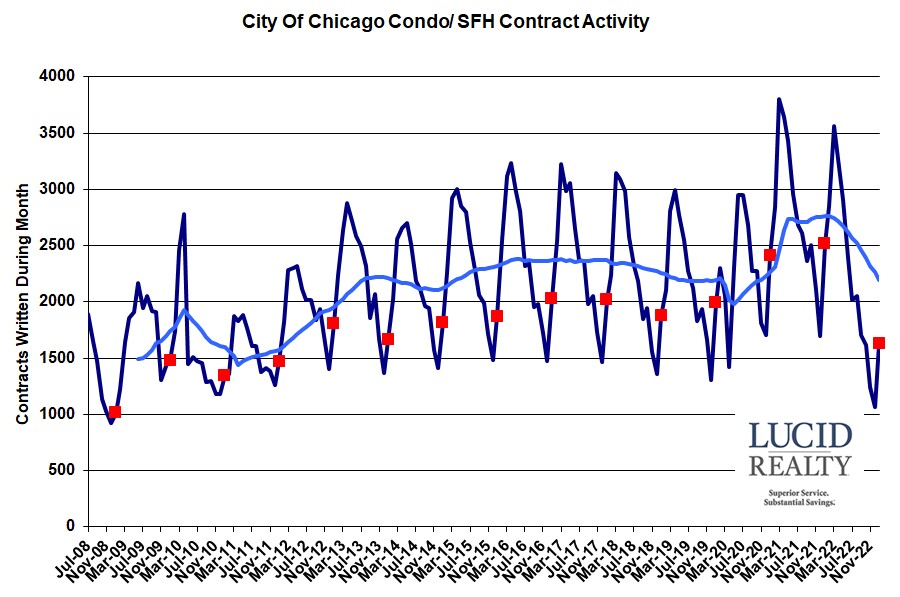 Pending Chicago Home Sales
And it doesn't help matters that pending home sales keep hitting new lows. At the end of January there were 1234 fewer homes waiting to close than last year, which was a 36.6% drop. We just need to face the fact that February is not going to be much better for the Chicago real estate market.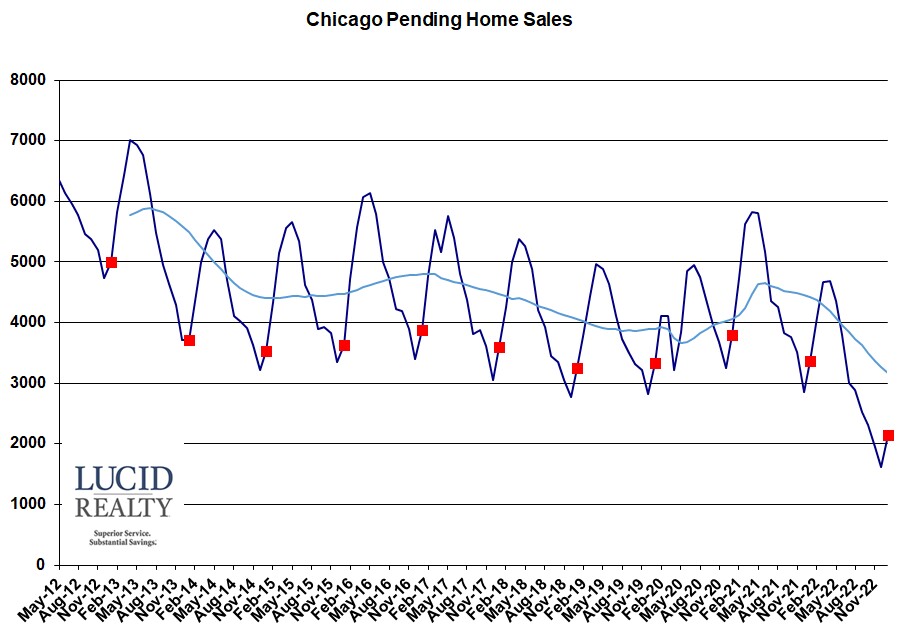 Distressed Chicago Home Sales
Honestly, I wasn't expecting the percentage of home sales that are distressed to be as high as it was. 5.7% is not horrible but it's the highest percentage in 3 years, up from 2.7% last year. Then again it's still significantly lower than pre-pandemic days and the last couple of years did benefit from the foreclosure moratorium.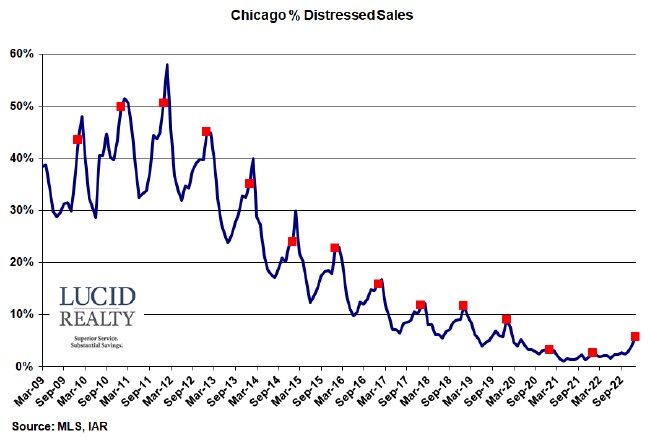 Chicago Home Inventory
The months of supply of homes for sale is definitely on the uptick but it remains pretty low on a historic basis as you can plainly see in the graph below. There is now a 2.9 month supply of attached homes for sale, up from 2.5 months last year, and a 3.6 month supply of detached homes, up from 2.3 months last year. Both numbers are being driven by a significant reduction in the number of contracts being written (the denominator in the equation) but there are also more detached homes on the market than last year. So it's a good time to be buying detached homes in Chicago.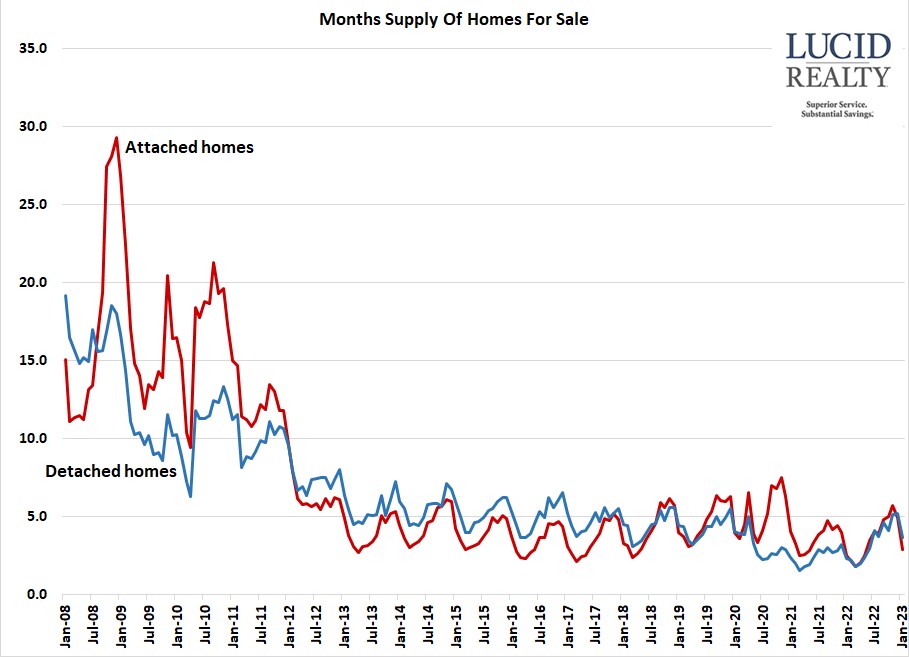 Chicago Home Sale Market Times
Despite the slightly higher inventory of attached homes they are actually selling faster with market times down to 93 days on average from 108 days last year. On the other hand, with much higher inventory levels of detached homes, average market times have risen to 74 days from 61 days last year.