919 W. 35th Place, Chicago, IL 60609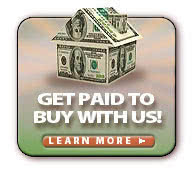 This great single family home is located in the booming Bridgeport area and features 3 bedrooms with 1 bathroom on an extra long lot. Lovely tree lined street, close to new construction. Walk to Donovan Park or to Halsted Street for restaurants and shopping. U S Cellular Field is only 5 blocks east of this house. This brick house features new windows around, new roof, an extra long backyard and a 2 car garage.
Living Room (19 x 12)
Hardwood floors with a picture window make this living space feel open and large.
Master Bedroom (12 x 10)
The master bedroom features hardwood floors and new windows, with sliding doors on the closets.
2nd Bedroom (9 x 10)
3rd Bedroom (9 x 10)
Kitchen (11 x 9)
Bathroom
Finished Basement
Additional Features:
Short Sale
New Roof
New Windows
2 Car Garage
Extra Long Lot
Hardwood Floors
83% Walk Score
Close to Expressways and Shopping
Property Taxes $3165.96
Contact Information
Please contact Gary Lucido at 312 738 0232 for a showing. Click here to see our other Chicago Area Homes for Sale.