My business partner has previously written about the massive mansion in Burr Ridge at 6501 S County Line Rd – affectionately known by the original owner as Villa Taj. Just to give you some quick stats on the home:
30,000 square feet
A 15,000 square foot terrace
6 bedrooms
2400 square foot master bedroom
8 full bathrooms
4 half bathrooms
9 car garage
$225,000 in property taxes for 2009 (yeah, I had to read that twice)
Here is the listing description from one of the original listings – at $25 MM:
This unique estate, characterized by a multi-cultural influence,features 30,000sqft designed w/built-in antiquities from the world-over. Encircled with over 15,000sqft of terrace, European-inspired landscaping, incredible outdoor space and 20+ garage ( a collector's ideal ). An estate residence for the ultimate connoisseur handcrafted with such grandeur and opulence, it sets a new benchmark for residential design !

Written description cannot begin to define this unique estate home. With soaring 38ft ceilings, grand ballrooms, 2 formal living rooms, live-in quarters, numerous entertaining rooms, wine, bowling, situated 20min frm Chi's world-class shopp
Here is a photo of Villa Taj and it also has it's own Web site.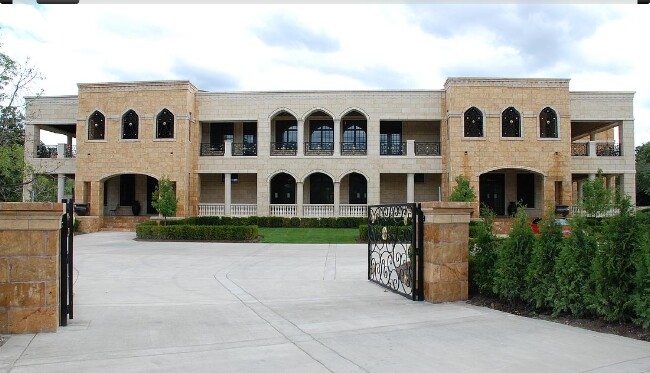 The home went into foreclosure and I can't tell if it is currently bank owned or investor owned but it was recently listed by an auction house for $13 MM.
Well, I think the headline of this post gave away the punchline. According to the Chicago Tribune this morning Villa Taj flooded with 6 million gallons of water – enough to supply the entire town of Burr Ridge for 3 days. The water had been pouring out of several bathroom pipes for 3 weeks and the damage is extensive, causing the home to be officially declared unsafe. To add insult to injury can you imagine what the water bill is going to be for this place?