Elmhurst Real Estate Market Update Strong August Performance
The Elmhurst Real Estate Market continues to perform well with extremely low inventory and strong sales.
Elmhurst Home Sales
In the graph below, we see that 71 single family homes and 7 attached dwellings closed in August. Compare that to the 64 single family home closings at the same time last year and you'll find an increase of more than 10% in the number of single family homes sold.  Condo/town home sales in August were slightly lower than last year with 7 this year compared to the 8 sold at the same time last year.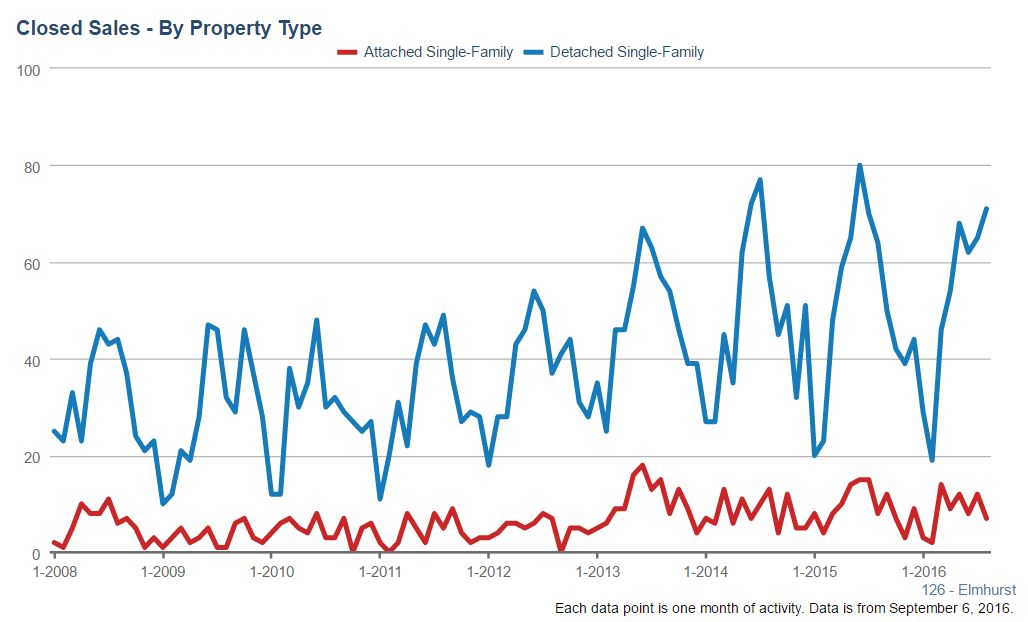 Elmhurst Residential Property Market Times
Market times for single family homes in Elmhurst is 82 days at the end of August, which is exactly the same number of days homes were on the market in August 2015. Condos/townhomes have risen to 124 days, which is 67% more than we saw at this time last year with 74 days.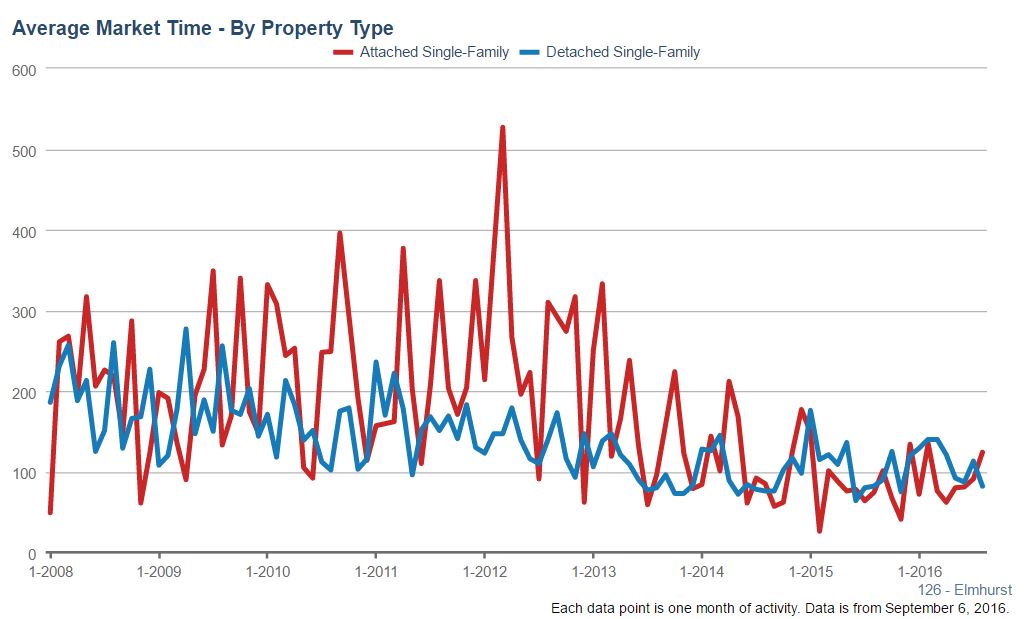 Elmhurst Residential New Listings
During August 2016, 81 single family homes were listed for sale, compared to 83 new listings last year, a minimum decrease. Condos and town homes have decreased also with 7 new listings compared to the 12 last year at this time.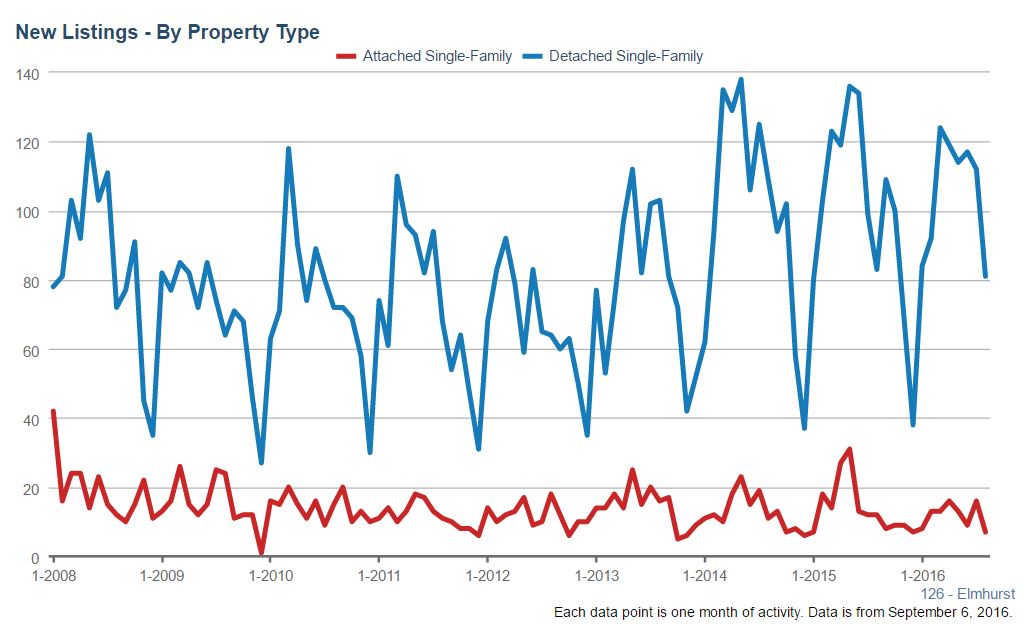 Elmhurst Real Estate Months Supply
Elmhurst Real Estate inventory continues the positive trend to stay under a 5 months supply of home for sale. The months supply of Elmhurst single family homes for sale is 4.5 at the end of August, more than a 8% decrease from last year at the same time when there were 4.9 months of supply. Attached dwellings are at 3.6 months supply, down more than 18% from last August when there were 4.4 months of supply. Anything under a 5 months supply is considered favorable conditions for sellers.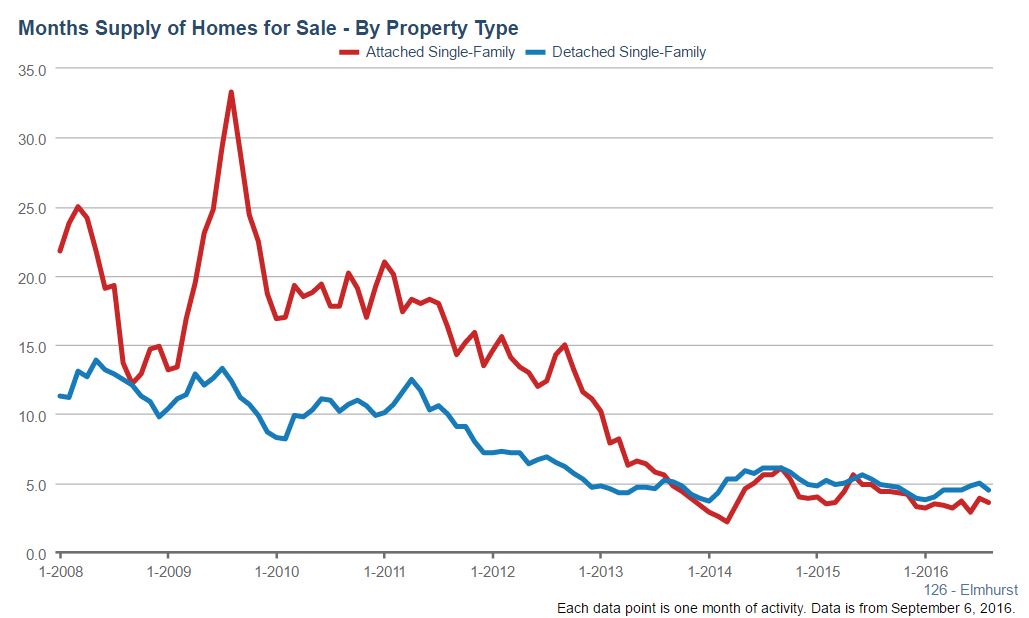 #ElmhurstRealEstate #ElmhurstRealEstateMarket