Elmhurst Real Estate Market Trends
With a new year comes resolutions and mine is to keep the public informed on some of the real estate markets where Lucid Realty operates. First up is a look at the Elmhurst Real Estate market in 2015.  In a nutshell, Elmhurst continued to see improvement over 2014. In fact, closings spiked to more than a 5 year high in June with 95 closings. April was another super strong month. However, the last quarter has been down over 2014 with December sales coming in 9% less than 2014 with 52 units sold. The graph below displays Elmhurst home sale activity going back to 2009. BTW, one thing you'll notice in the graph below is that December is often higher than November despite the fact that this is the time of year when sales are generally declining.
Elmhurst Properties Sold by Month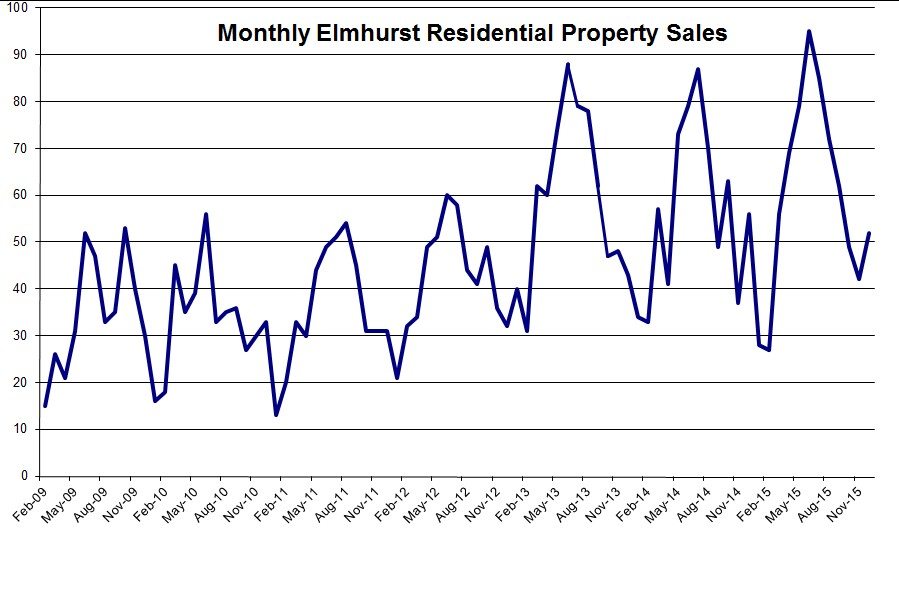 Elmhurst Contract Activity
Home sale contract activity in Elmhurst was up early in 2015 with an exceptionally strong March and staying strong until November when contracts began to fall below last year's activity.  January should spike significantly with the holidays past and buyers getting out there to find their place.  Keep in mind that the last quarter data includes contracts that might not make it to closing which means the Q4 2015 numbers are likely overstated by as much as 20%.
Elmhurst Distressed Property Sales
Distressed property sales have been down in general over the last 2 years despite a minor uptick in November.  Its seems the bottom for foreclosure rate on average over the last year is 5% which is much lower than the Chicago market in general.  This is good news.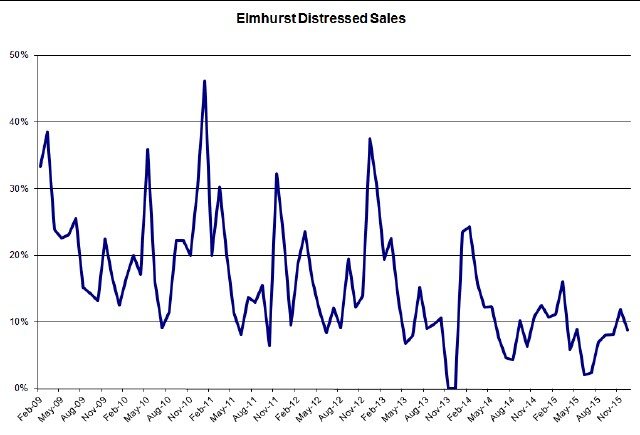 Elmhurst Residential Property Market Times
Home sales times trended upward at the end of 2015 as they do most years.  However, they have not spiked as high as they have previously with average market time just below 125 days.

Elmhurst Residential Property Months Supply
Despite it being winter, inventory is under 3 months supply.  If you are a seller, this is good news, especially as buyers begin to come to market.