Elmhurst Real Estate Market Update
The Elmhurst Real Estate Market continues to see good market conditions despite the low inventory. Single family home sales increased more than 31% while inventory decreased more than 52% in November.
Elmhurst Market Times
Single family home market times decreased in November. Homes were on the market for an average of 85 days compared to 106 days last year at the same time, a 19.8% decrease. The average time a condo/townhome stayed on the market was 48 days compared to last year when it was 69 days, a decrease of 30.4%.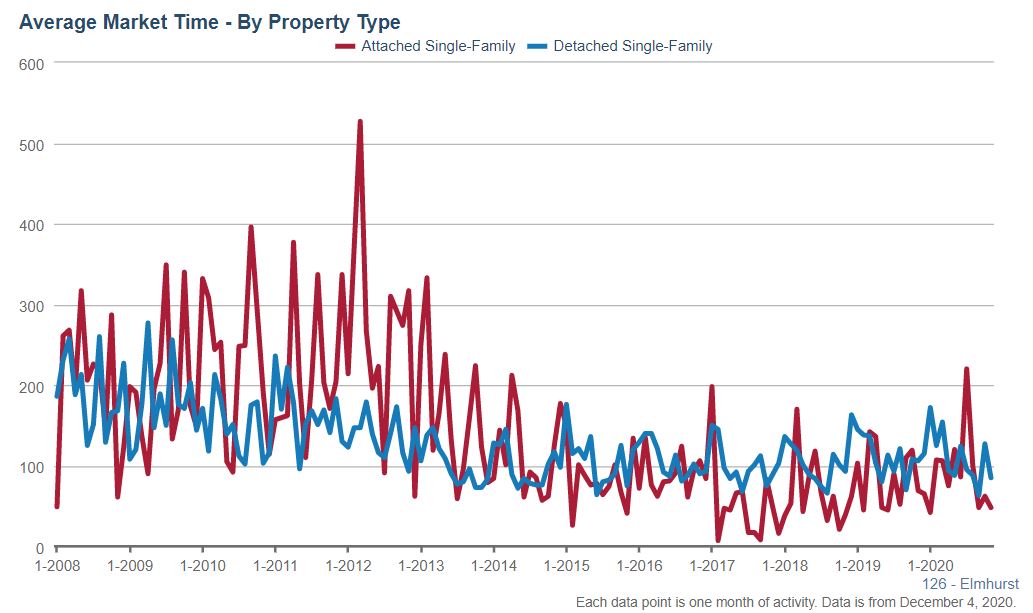 Elmhurst Months Supply
Single family home inventories in Elmhurst had a 2.4 month supply at the end of November, a 52.9% decrease compared to last year at this time when the supply was 5.1 months. The supply of condos and townhomes decreased 4.9% in November with 3.9 months supply this year compared to last year when the months supply was 4.1.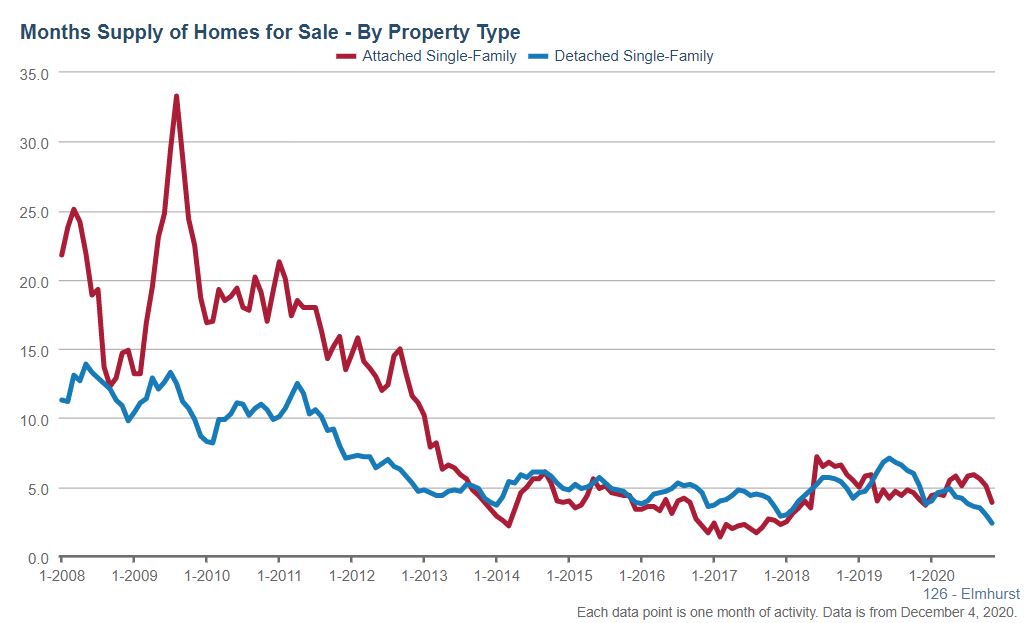 Elmhurst Homes For Sale
At the end of November there were 137 single family homes for sale in Elmhurst, a decrease of 43.2% from last year when there were 241 homes for sale. The number of condos and townhomes for sale decreased 10% in November with 36 for sale this year compared to last year when there were 40 for sale.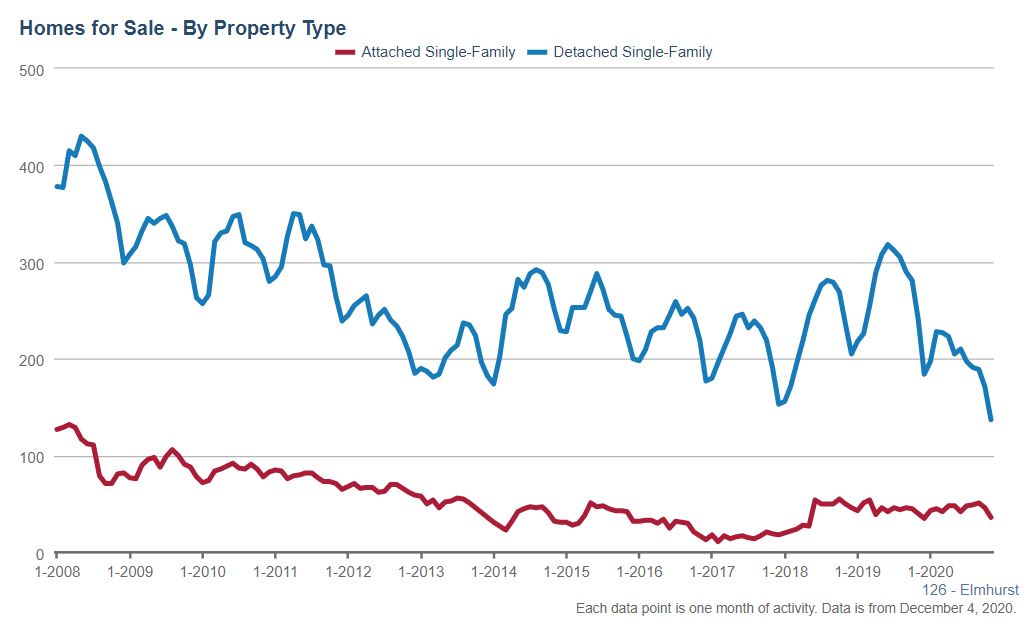 Elmhurst New Listings
November single family home new listings decreased with 55 new listings compared to 65 last year at the same time, a 15.4% decrease. Condo and townhome new listings increased with 13 new listings compared to 10 last year at the same time, a 30% increase.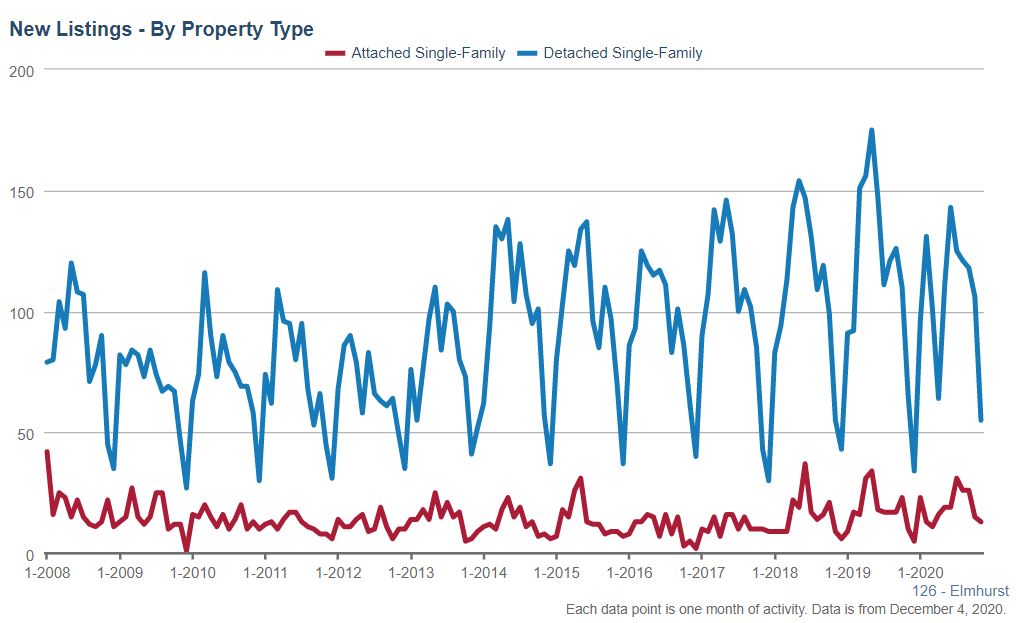 Elmhurst Real Estate Closings
The number of single family home sales increased with 54 closings this November compared to 41 last year, a 31.7% increase. Condo and townhome closings increased 44.4% with 13 closings this November, compared to the same time last year when there were 9 closings.
#ElmhurstRealEstate