Elmhurst Real Estate Market Update
The Elmhurst Real Estate Market continues to see good market conditions with strong sales and extremely low inventory.
Elmhurst Home Sales
Single family home sales in Elmhurst have increased significantly with 34 single family homes closing in February. That's more than a 78% increase from last year when 19 single family home sold. Condo and townhome sales in February were exactly the same as last February with 2 closings.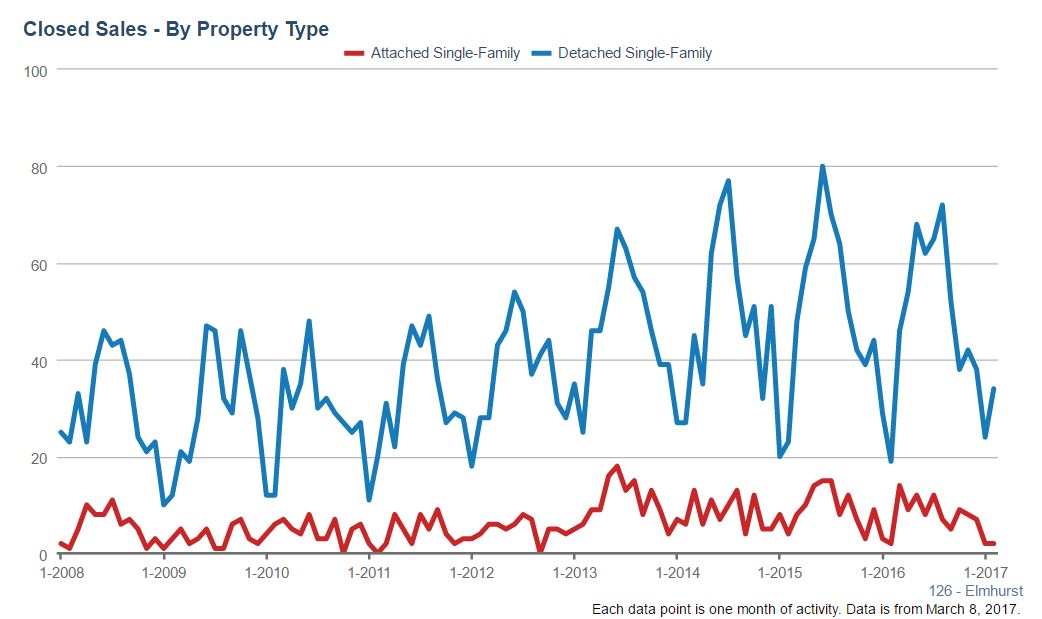 Elmhurst Market Times
Market times for single family homes and condos/townhomes in Elmhurst increased during February. Single family homes were on the market for an average of 145 days, compared to 140 days in February 2016, a slight increase. Condo/townhome market times decreased a whopping 94.8% this February with an average of 7 days on the market, compared to the 135 days we saw at this time last year.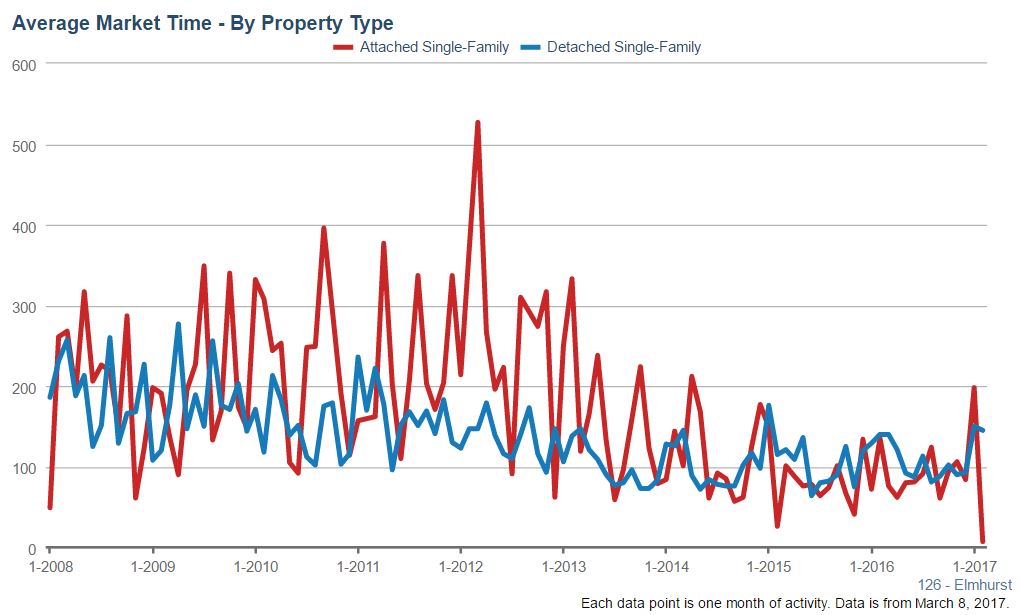 Elmhurst New Listings
During February 2017, 107 single family homes were listed for sale in Elmhurst, an increase of more than 15% compared to the 93 new listings last February. New condo/town home listings have decreased more than 30% with 9 new listings this February compared to the 13 last year at this time.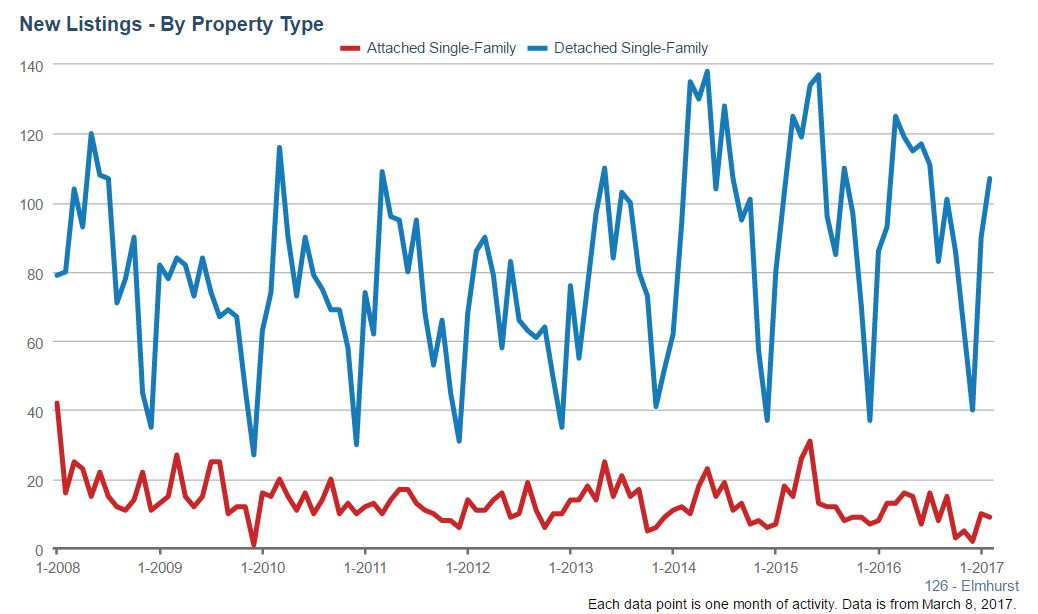 Elmhurst Months Supply
Elmhurst single family home inventory still remains historically low and just keeps shrinking. February ended with 3.9 months of supply, a very small decrease compared to last February when 4.0 months of supply was for sale. The months supply of condos/townhomes is super low. Just when we thought it couldn't get any lower the inventory decreased more than 58% from last February with only 1.5 months supply for sale, compared to the 3.6 months of supply we saw last year at the same time.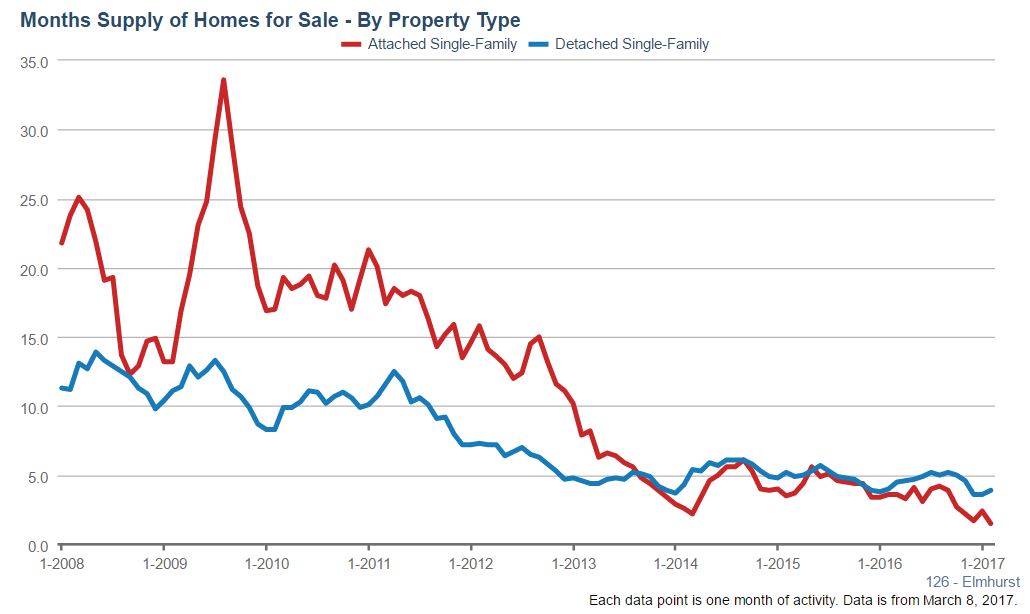 #ElmhurstRealEstate #ElmhurstRealEstateMarket