Elmhurst Real Estate Market
The Elmhurst Real Estate Market is still pretty strong despite the decline in single family homes sales in August. Homes and condos are selling pretty fast and with the lack of inventory it's a great time for sellers to capitalize.
Elmhurst Market Times
Single family home market times increased in August. Homes were on the market for an average of 100 days compared to 81 days last year at the same time, a 23.5% increase. Condos and townhomes sold super fast in August. The average time a condo/townhome stayed on the market was 17 days compared to last year when it was 124 days, a stunning 86.3% decrease.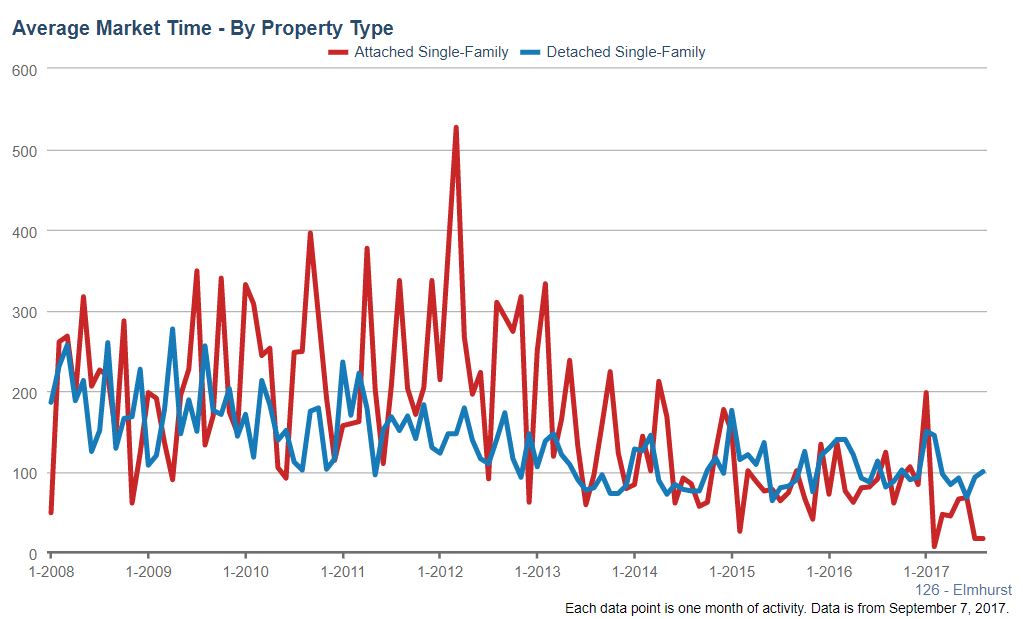 Elmhurst Months Supply

Single family homes inventories in Elmhurst had 4.3 months of supply at the end of August, more than a 15% decrease compared to last year at this time when the months supply was 5.1. The supply of condos and townhomes decreased more than 59% from 4.2 months last year to a historic low 1.7 months supply this year.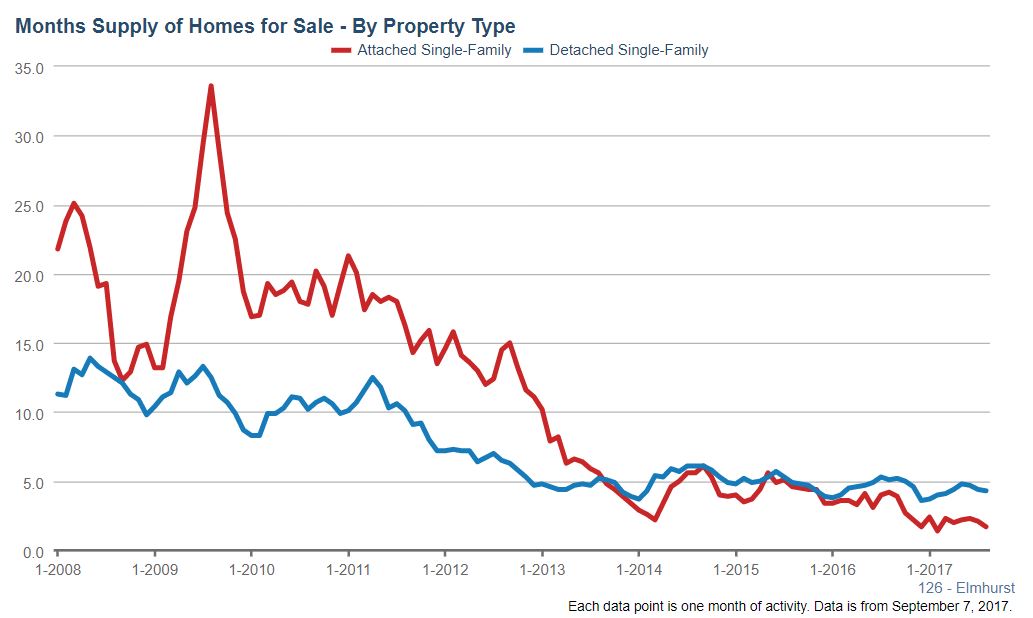 Elmhurst Homes For Sale
At the end of August there were 231 single family homes for sale in Elmhurst, a 6.1% decrease from last August when there were 246 homes for sale. The number of condos and townhomes for sale decreased almost 55% with 14 for sale at the end of August 2017 compared to 31 in August 2016.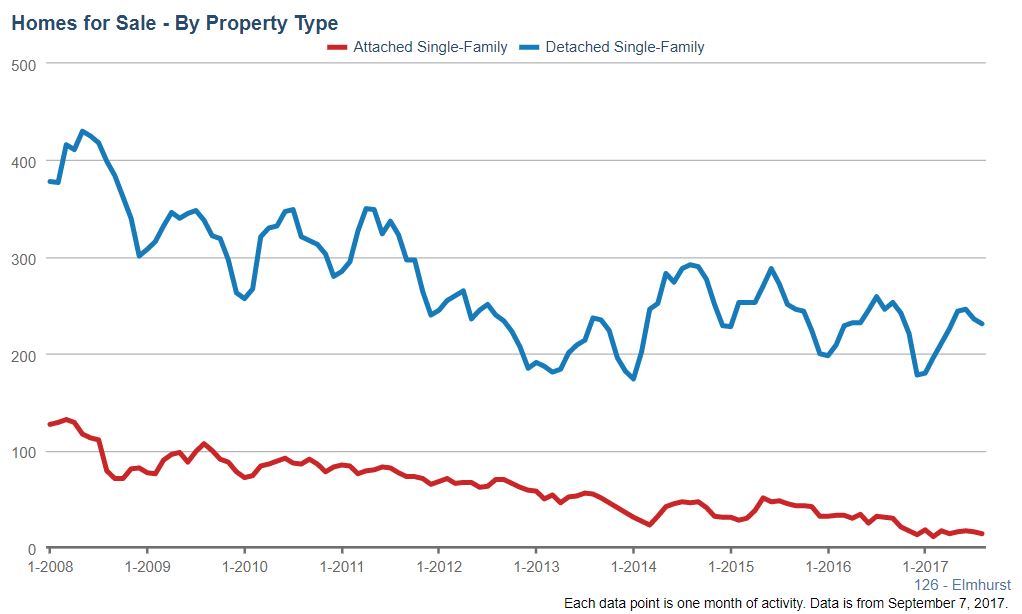 Elmhurst New Listings
New listings increased during August with single family homes having 109 new listings compared to the 83 listed in August 2016, an increase of 31.3%. Condos and townhomes had a 75% increase with 14 listed for sale this August compared to only 8 new listings at this time last year.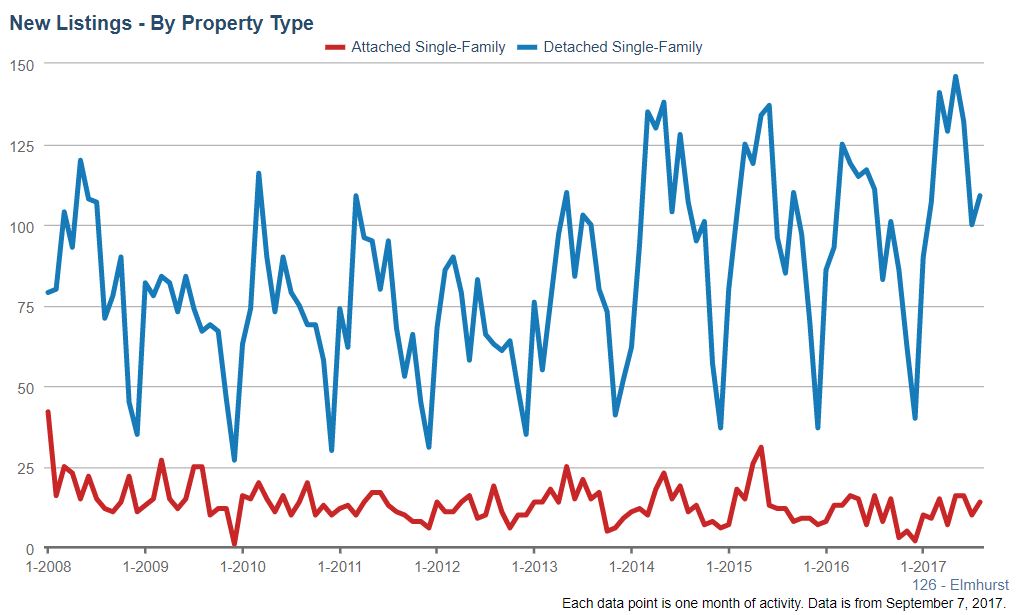 Elmhurst Real Estate Closings
The number of single family home closings decreased 11.1% with 64 closings this August, compared to 72 closings last August. Condo and townhome closings had a huge 100% increase in closed sales with 14 closings compared to 7 last August.
#ElmhurstRealEstate