Last March set a 15 year record for home sales in Chicago – by a lot, as you can see in the graph below. That graph plots the monthly sales figures and a 12 month moving average with all March data points flagged in red. So it's truly remarkable that this March came even close to matching that sales performance. It fell short by only 1.7% and surpassed all other March sales numbers over the last 16 years by a healthy margin. Just as a point of reference it surpassed the 2020 number (still pre-pandemic) by more than 60%!
Note that in two weeks the Illinois Association of Realtors will report this as a 3.8% shortfall.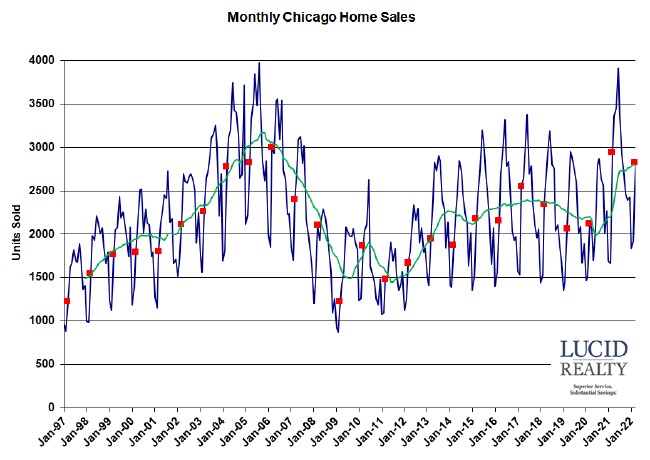 Chicago Home Contract Activity
The contract numbers keep looking like the market is slowing down but, for reasons I'll get to below, that's not yet translating into lower sales figures. Contracts are down 13.5% from last year, though you can see in the graph that they remain at the upper end of the historic range.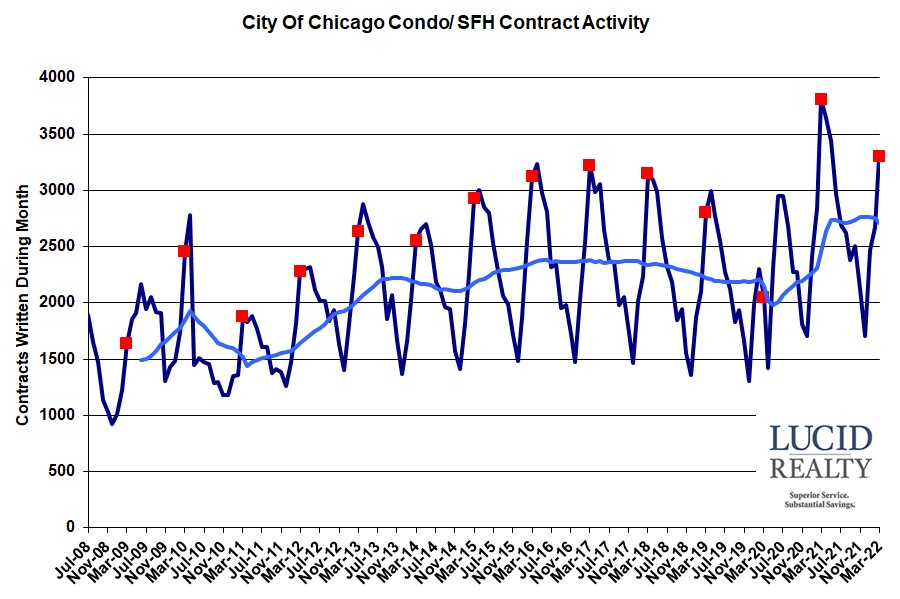 Pending Chicago Home Sales
When we look at pending home sales we get a clue as to why closings are still chugging along. The pipeline of homes under contract is being depleted. March saw a decline of 957 units from last year. And you can see the moving average trending down. At some point this supplement runs its course and starts to impact sales.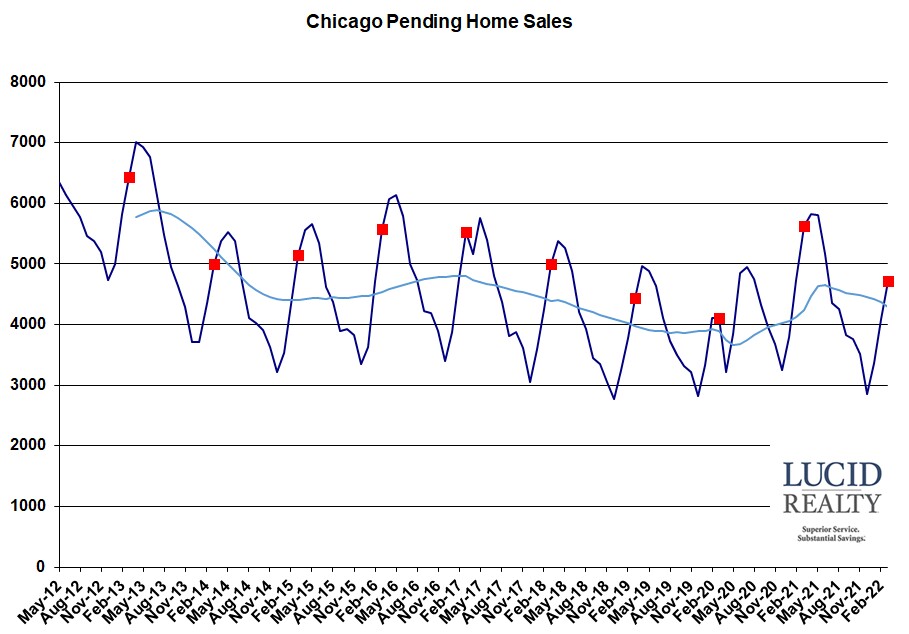 Distressed Chicago Home Sales
There's not that much room left for the distressed sales percentage to decline. Last March it was only 2.2% while this March came in at 1.9%. Not a huge difference. Keep in mind that the pandemic foreclosure moratorium ended a while ago so that's not depressing the number either.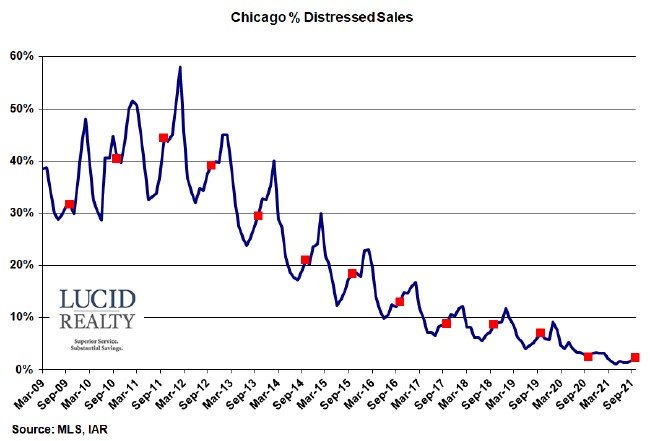 Chicago Home Inventory
The home inventory situation remains devastating for buyers but awesome for sellers with only a 1.4 months supply of detached homes and a 1.7 month supply of attached homes – both of those being historic record lows. Those numbers compare to a 1.5 month and 2.5 month supply, respectively, last year.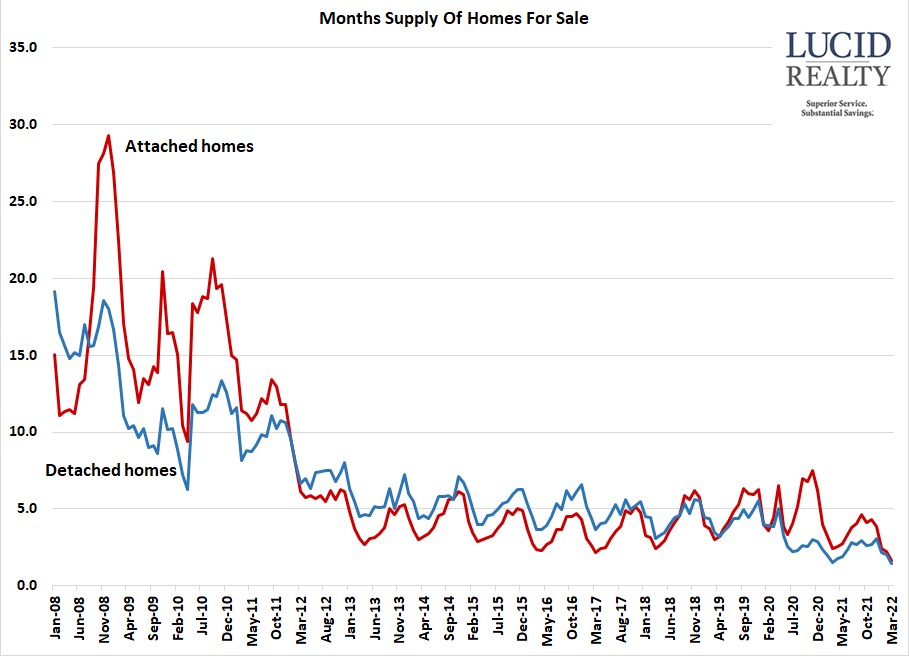 Chicago Home Sale Market Times
Finally the market times are more in synch with the inventory situation. Both detached and attached homes showed significant declines in March. Detached homes sold in only 60 days on average, compared to 72 days last year while attached homes sold in only 88 days down from 100 days last year. Those numbers are actually pretty pathetic compared to other markets in the country that are much hotter than Chicago. But half the detached homes here sell in 22 days or less while half of condos sell in 33 days or less. It's the other half that are inflating the market times.


#RealEstate #ChicagoRealEstate
Gary Lucido is the President of Lucid Realty, the Chicago area's full service real estate brokerage that offers home buyer rebates and discount commissions. If you want to keep up to date on the Chicago real estate market or get an insider's view of the seamy underbelly of the real estate industry you can Subscribe to Getting Real by Email using the form below. Please be sure to verify your email address when you receive the verification notice.