This week several statististics on the state of the Chicago real estate market came out and all of them paint the same picture: the real estate market is still weak.
First there was the Case Shiller index which indicated that home prices in the Chicago area fell once again in March. They are down 18.6% year over year and down 27.4% from the peak in September 2006.
Then the Illinois Association of Realtors came out with the sales statistics for April. For the third year in a row sales are down more than 20% from the previous year: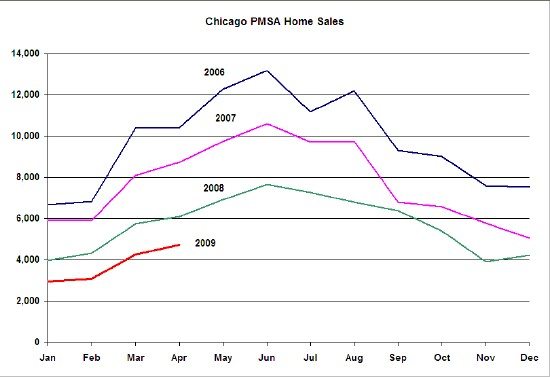 I also pulled down the quarterly sales statistics for the city of Chicago from the Chicago Association of Realtors and it shows the lowest level of sales since the 1995 – 1996 time period: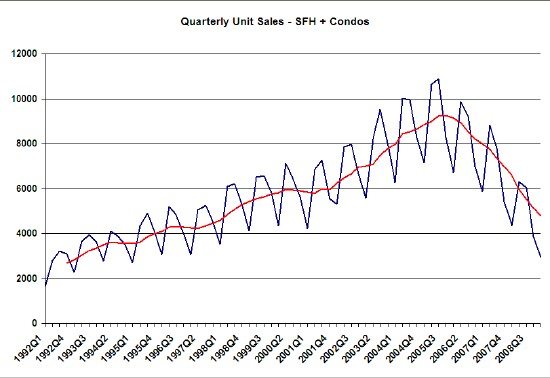 You can always get the latest version of these and other housing market statistics on our Chicago real estate market trends page.