This is the time of month when various housing statistics come out. This morning the Case Shiller index just came out for November, 2009 and indicates that home prices in Chicago have resumed their decline – at least for the time being. The index dropped 1.1% from October.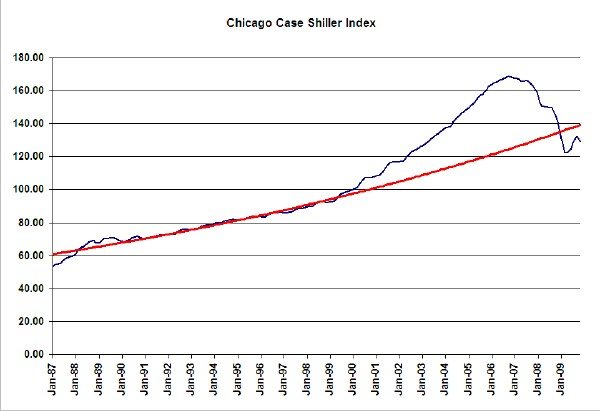 Chicago home prices are currently at the same level they were in April 2003 and are down 23.3% from the peak in September 2006. The November numbers represent an 8.5% drop from the same time last year, which is one of the lowest year over year drops in recent time.
While this is a resumption of the home price declines that we have been seeing for the last 3 years, we are comfortably below the long term trend line so I still believe that we've seen the bottom and I'm expecting a return to the trend line.