I'd say it's been around 10 months since Chicago's foreclosure activity started to make a comeback but so far it's no worse than it was just before the pandemic hit. I'm looking at the ATTOM May Foreclosure Market Report released a couple of weeks ago.
At the national level foreclosure activity was only up 1% from the previous month and Illinois and Chicago continue to rank among the top states and metro areas, respectively, for foreclosures. But Rich Sharga, executive vice president of market intelligence at ATTOM, speculates that inflation may trigger higher foreclosure rates as people's budgets get stretched too thin.
Looking at their Chicago data in the graph below we have yet to exceed the foreclosure activity level of January 2020.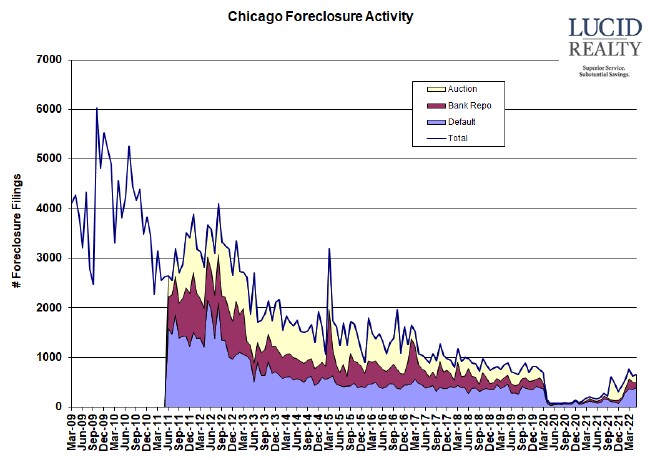 If you want to get a sneak peak at where foreclosures might be headed look no further than delinquencies as reported by Black Knight. Their April mortgage data actually shows a continued decline in delinquencies – very slightly down from March's record low to a mere 2.8%. So no signs of a threat there.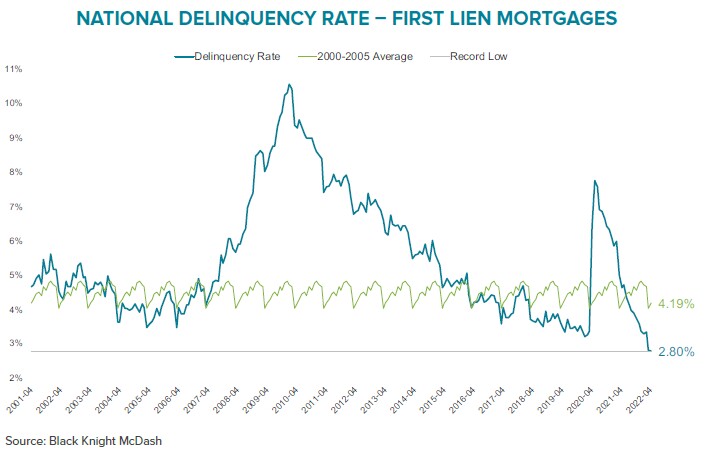 Chicago Shadow Inventory
For the 11th month in a row we've seen the number of Chicago homes at some stage of foreclosure rise. But, as you can see in the graph below, this "shadow inventory" remain at incredible historically low levels and is rising ever so slowly.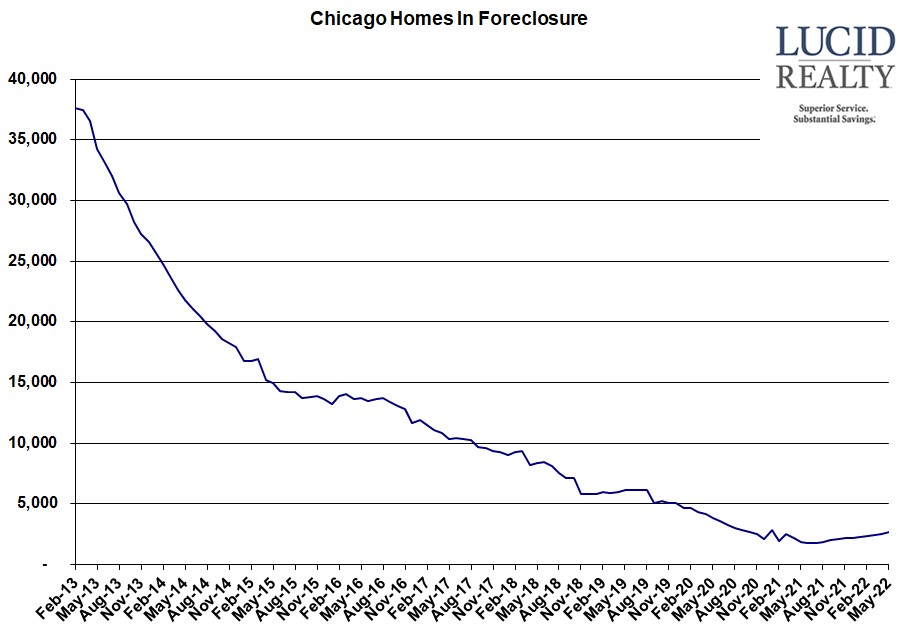 #Foreclosures #ChicagoForeclosures #Coronavirus
Gary Lucido is the President of Lucid Realty, the Chicago area's full service real estate brokerage that offers home buyer rebates and discount commissions. If you want to keep up to date on the Chicago real estate market or get an insider's view of the seamy underbelly of the real estate industry you can Subscribe to Getting Real by Email using the form below. Please be sure to verify your email address when you receive the verification notice.