8 E RANDOLPH ST, CHICAGO, IL 60601
Condos Currently For Sale In Joffrey Tower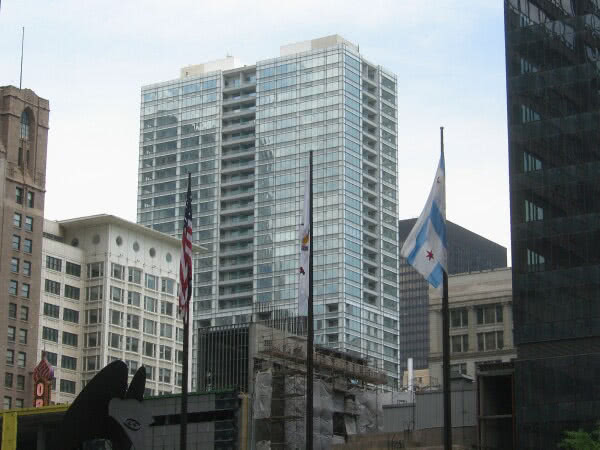 Designed by Laurence Booth, the Joffrey Tower offers floor-to-ceiling windows (skyline or lake views) as well as balconies. The heating/cooling system allows residents to choose either any time of the year, whether it's 80 degrees in March or 40 in June. In addition to regular smoke detectors and a fire alarm system, there is an emergency lighting system with a supplementary generator in case of emergencies. Amenities like cable or satellite TV have already been roughed in, as well as pre-wiring for phone and high-speed internet. Storage lockers and bike storage are both available for residents. The building has a private fitness center as well.
Living areas offer nine-foot ceilings, solid core doors, hardwood flooring and luxury carpet, KitchenAid appliances (including self-cleaning gas oven with sealed burners for the range), marble tile and top in the master bathroom, and solid walls to reduce neighbor noise. The building has an event room and offers package receipt service, as well as carts to bring your shopping upstairs and an on-site management office.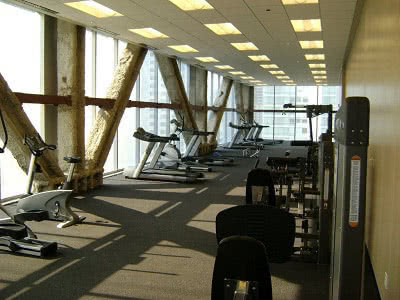 If you enjoy the performing arts, the Joffrey Ballet is located right in the building, and is just south of the Chicago Theatre. For those that prefer shopping expeditions to theatre trips, Macy's is across the street. For quicker stops, there is a two-story Walgreen's with such features as fresh food (including sushi, frozen yogurt, and smoothies).
In August of 2011, a pedestrian was injured by a piece of aluminum that came loose from the facade and fell. The building now sports scaffolding to protect pedestrians from other such accidents.
The Joffrey Tower stands on a site formerly occupied by the Masonic Temple, and the Daley administration was quite invested in the ballet company gaining a permanent home in this location to add to its cachet. During construction, the Joffrey Ballet launched a campaign to raise capital for itself with a goal of raising $35 million toward an endowment and construction costs for the building.