After an incredibly strong November, Chicago area home sales were up 33% in December over 2008.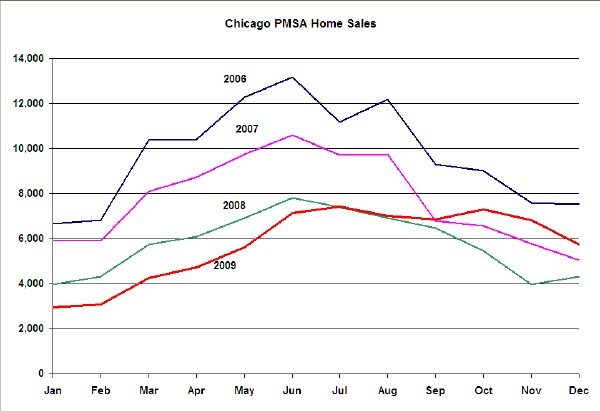 That represents the 6th month in a row of year over year home sales increases in the Chicago area. The fact that this is happening after 3 years of year over year declines is nothing short of miraculous. Of course, the tax credit may have something to do with this.
These numbers reflect closings, many of which went under contract in November. The contract activity for December and thus far in January is extremely strong so I expect more strong home sales numbers in January.
As always, you can find this and other key Chicago area housing statistics on our Web site.