The Case Shiller Home Price Index came out today for the Chicago area and it shows that for the 5th month in a row home prices have risen. We are now up 8% from the trough in April. As you can see in the graph below we undershot the trendline and now appear to be returning to more normal valuations.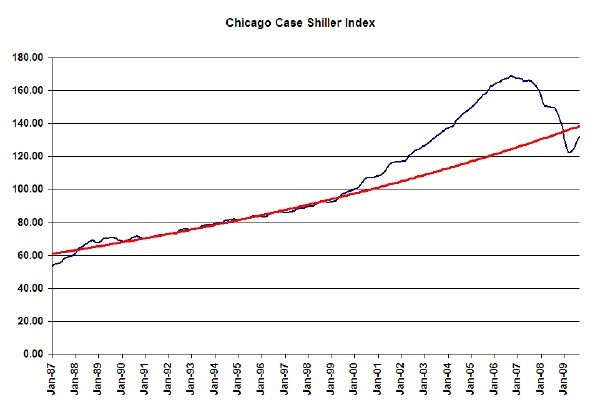 Of course, prices are still down 21.6% from the peak and down 10.6% from this time last year. However, this certainly adds additional credibility to the notion that home prices in the Chicago area have bottomed.
We track this and other area home statistics on our Chicago Housing Market Statistics page.