Aurora Real Estate Market Update
The Aurora Real Estate slows in October. There was a decrease in both single family homes and condo/town homes across the board in home sales and sales price while showing an increase in months supply. Some noted sign of life was a decrease in market times and a significant increase in number of new listings for both single family and condo/town homes. Sellers have begun to realize the environment for their listings and maybe a result of the increase in new listings.
Aurora Home Sales
134 single family homes and 71 condo/town homes closed in October. Compare that to the 138 single family home closings at the same time last year and you'll find an decrease of about 3% in the number of single family homes sold. Condo and townhome sales in October took a dip from last year with 71 closings this year, or about a drop of 12%, compared to the 81 that sold at the same time last year.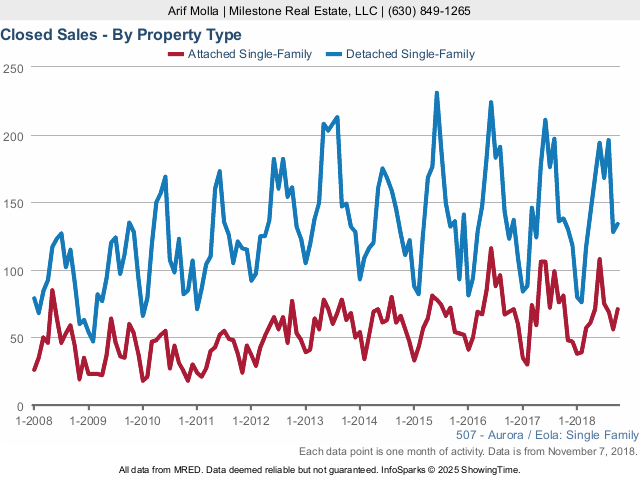 Aurora Sales Price
During October 2018, there was a decrease in median sales price for single family homes of just over 6% with a median sales price of $186,500 this year compared to $200,000 last year. Condo/townhomes saw their median sales price slightly increase to $172,500 this year compared to $164,000 this time last year, or about a 5% increase.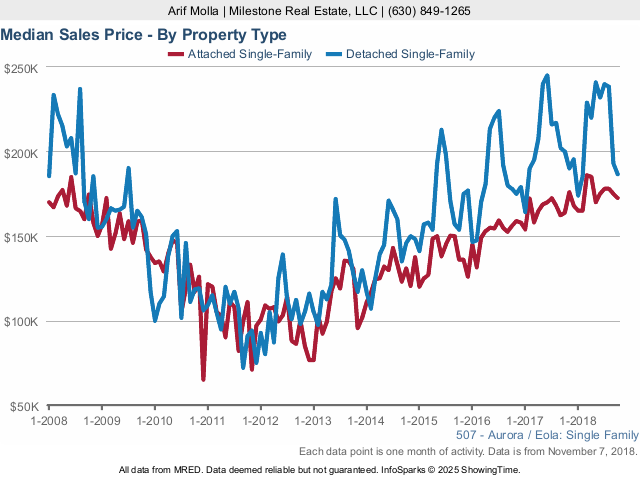 Aurora Market Times
Market times for both single family homes and condos/townhomes in Aurora decreased this year. Single family homes were on the market for 29 days at the end of October 2018, compared to 31 days on the market in October 2017 or a 6% decrease. Condo/townhome market times significantly decreased this October with 20 days on the market, compared to the 33 days we saw at this time last year or a 40% drop.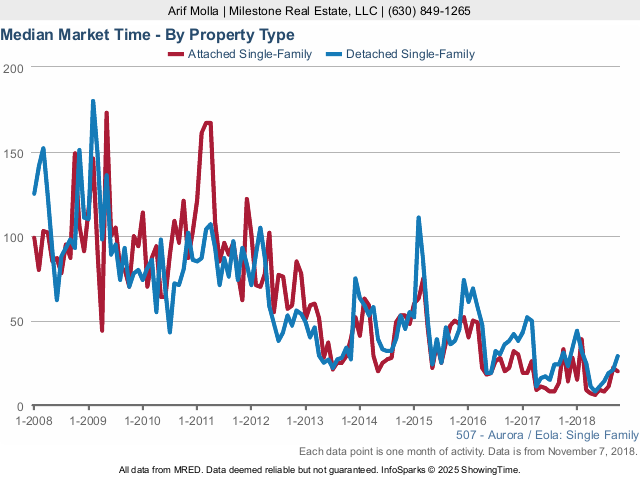 Aurora New Listings
During October 2018, 204 single family homes were listed for sale in Aurora, compared to the 153 new listings last year, an increase of 33%. New condo/town home listings have had an increase of 33% with 92 new listings this October compared to the 69 last year at this time.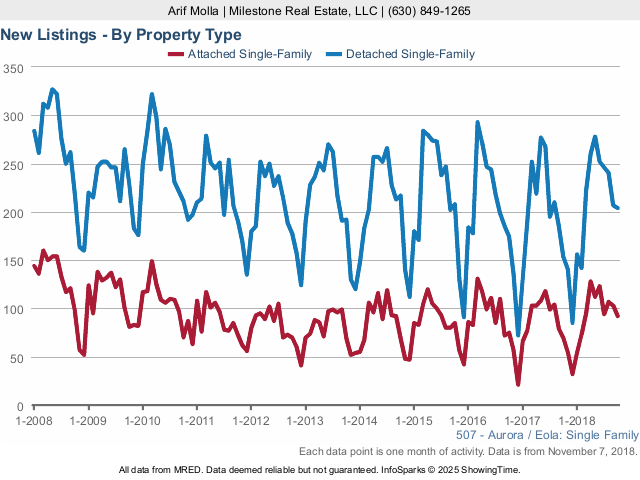 Aurora Months Supply
Aurora single family home inventory increased by 17% this October, jumping to 2.7 months supply of homes for sale. The months supply of Aurora single family homes for sale at the same time last year was 2.3 months. The months supply of condos/townhomes in Aurora is jumped to 2.2 months supply for sale, up 47% from last October when there were 1.5 months of supply. Anything under a 5 months supply is considered favorable conditions for sellers.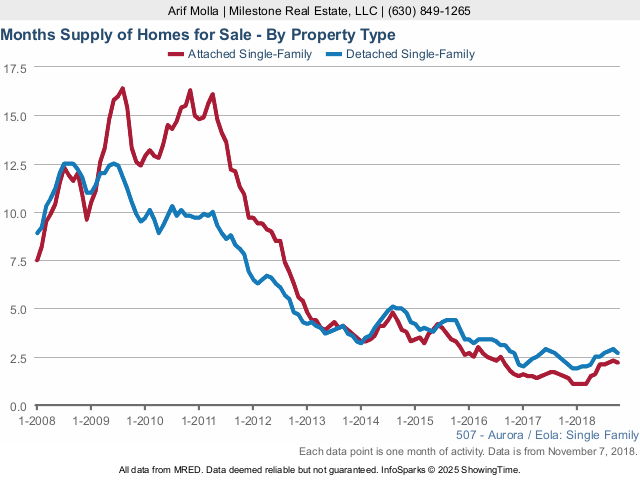 #AuroraRealEstate #AuroraRealEstateMarket