Aurora Real Estate Market Update
The Aurora Real Estate remains stagnant in June. There was a decrease in closed single family homes and the same number of condo/town homes sold in June 2018 as June 2017. Sales prices also saw a dip in single family homes, while market times continue to drop for both single family homes and condo/townhomes. The number of listings remains low, which provides leverage for new sellers entering the market.
Aurora Home Sales
194 single family homes and 106 condo/town homes closed in June. Compare that to the 211 single family home closings at the same time last year and you'll find an decrease of about 8% in the number of single family homes sold. Condo and townhome sales in June stayed the exact same from last year with 106 closings this year, compared to the 106 that sold at the same time last year.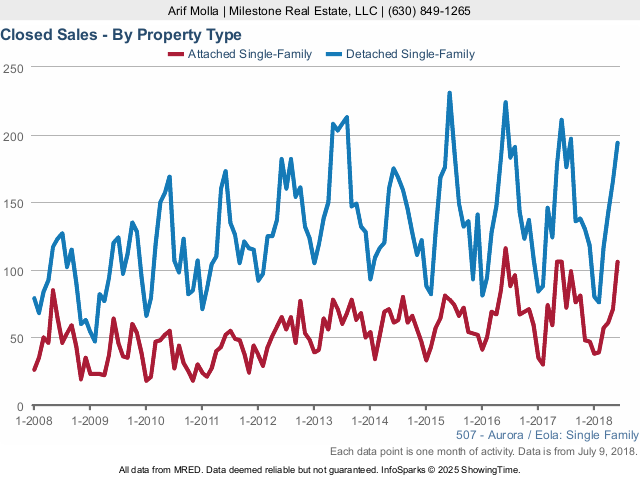 Aurora Sales Price
During June 2018, there was a slight decrease in median sales price for single family homes of just over 5% with a median sales price of $232,000 this year compared to $245,000 last year. Condo/townhomes saw their median sales price slightly increase to $175,000 this year compared to $170,000 this time last year, or a 3% increase.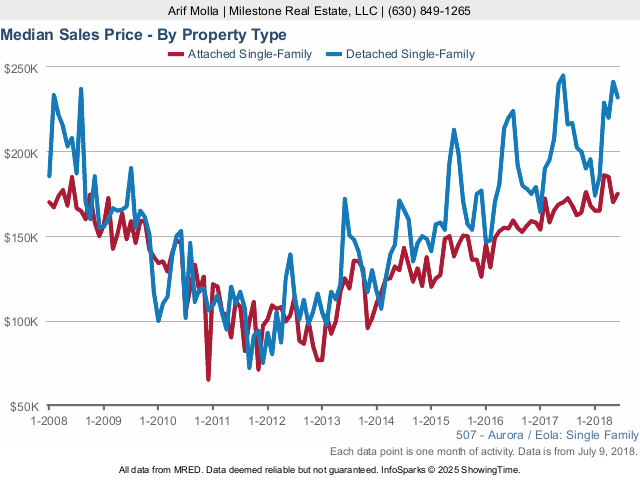 Aurora Market Times
Market times for both single family homes and condos/townhomes in Aurora decreased this year. Single family homes were on the market for 11 days at the end of June 2018, compared to 17 days on the market in June 2017 or a 35% decrease. Condo/townhome market times saw a decrease of 20% this June with 8 days on the market, compared to the 10 days we saw at this time last year.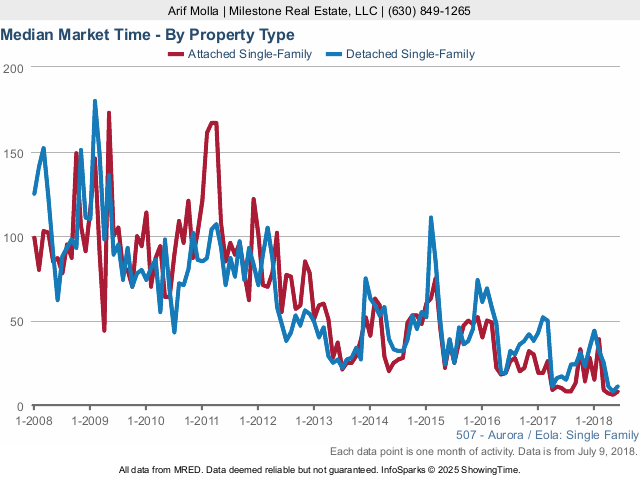 Aurora New Listings
During June 2018, 258 single family homes were listed for sale in Aurora, compared to the 268 new listings last year, a slight decrease of 6%. New condo/town home listings have had a noted increase of 4% with 123 new listings this June compared to the 118 last year at this time.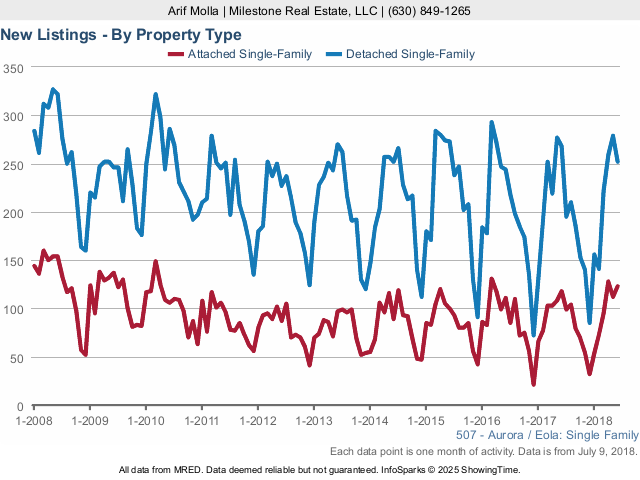 Aurora Months Supply
Aurora single family home inventory decreased by 22% this June, dropping to 2.2 months supply of homes for sale. The months supply of Aurora single family homes for sale at the same time last year was 2.9 months. The months supply of condos/townhomes in Aurora is super low with only 2.0 months supply for sale, up 25% from last June when there were 1.6 months of supply. Anything under a 5 months supply is considered favorable conditions for sellers.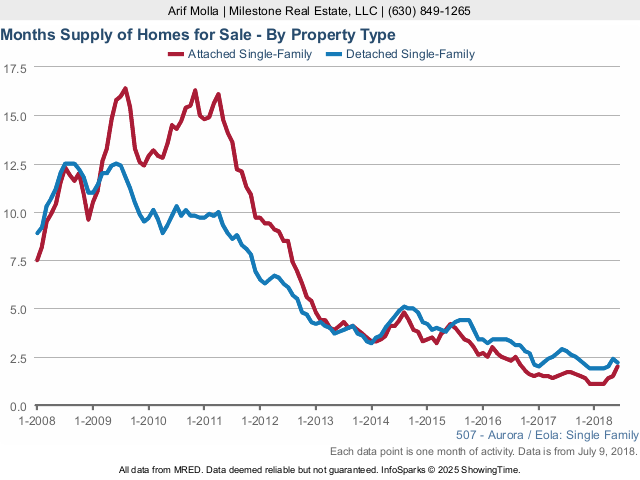 #AuroraRealEstate #AuroraRealEstateMarket