Addison Real Estate Market
The Addison Real Estate Market continues to see good market conditions with strong sales and shrinking inventory.
Addison Market Times
Market times for Single Family homes in Addison increased a mere 2.4% in September. Homes were on the market for 86 days in September compared to 84 days last year at the same time. The time a condo/townhome stayed on the market increased significantly in September with 108 days, compared to last year at the end of September when it was at 19 days.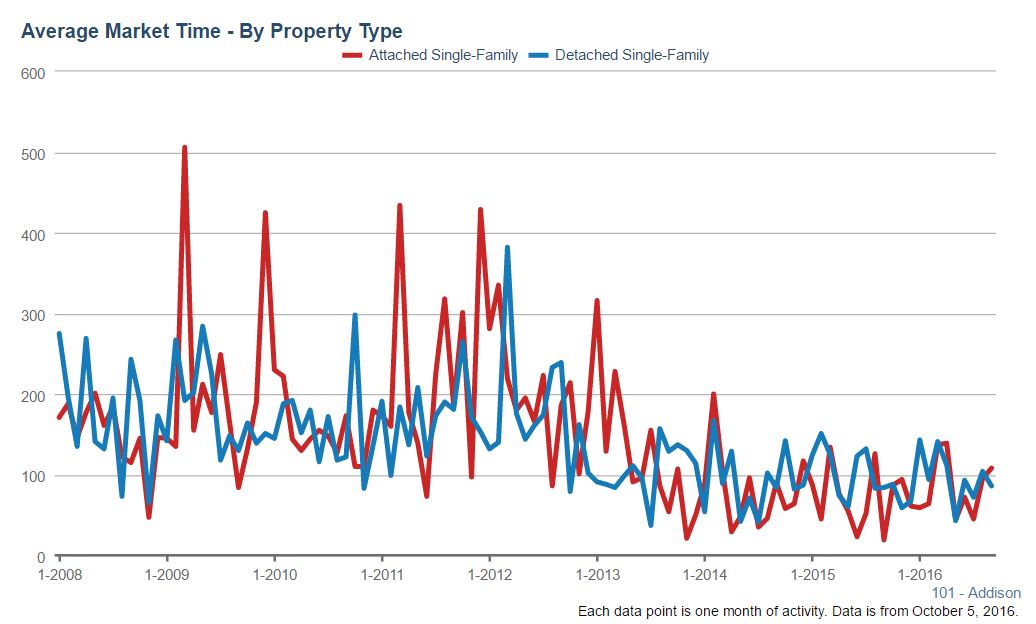 Addison Months Supply
September ended with a 4.3 months supply of single family homes for sale in Addison. Compare that to last year at this time when there was a 4.8 months supply of homes and you'll see a 10.4% decrease in supply. The supply of condos and townhomes decreased also from 3.7 months last year to an incredibly low 1.9 months supply this year.

Addison Homes For Sale
Addison home inventory is still decreasing. At the end of September there were 108 single family homes for sale in Addison. This is a decrease of 10% from last September at this time when there were 120 homes for sale. The number of condos and townhomes for sale also decreased this year with 17 for sale at the end of Sept 2016 compared to 32 in Sept 2015, almost a 47% decrease.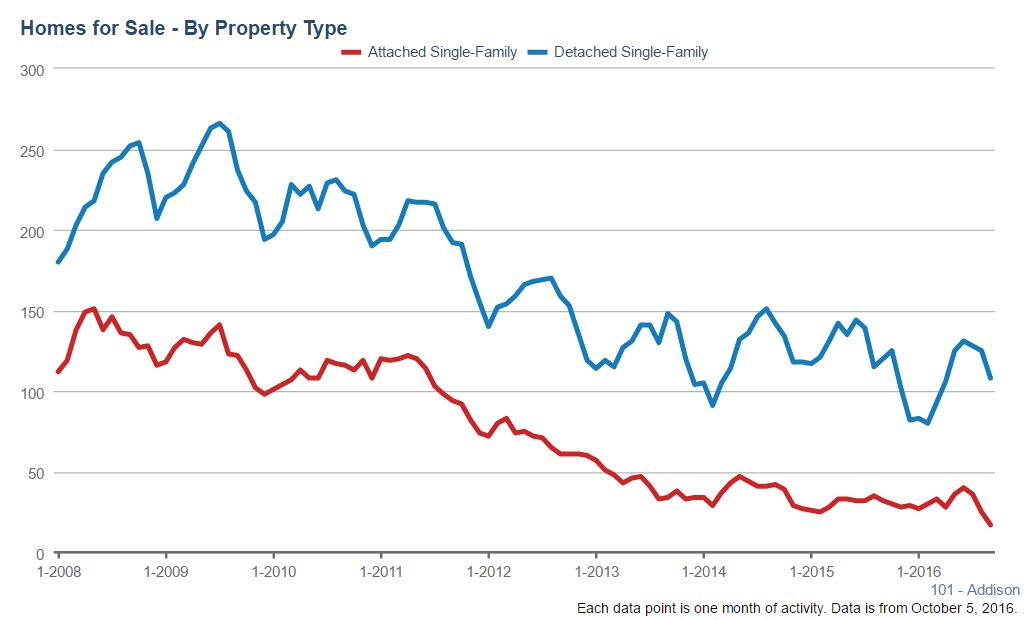 New Listings
New listings in Addison decreased during September with only 32 single family homes being listed for sale. That's more than a 30% decrease from the 46 listed in Sept 2015. New listings for condos and townhomes increased 25% this year with 10 listed for sale this September, compared to 8 new listings in September 2015.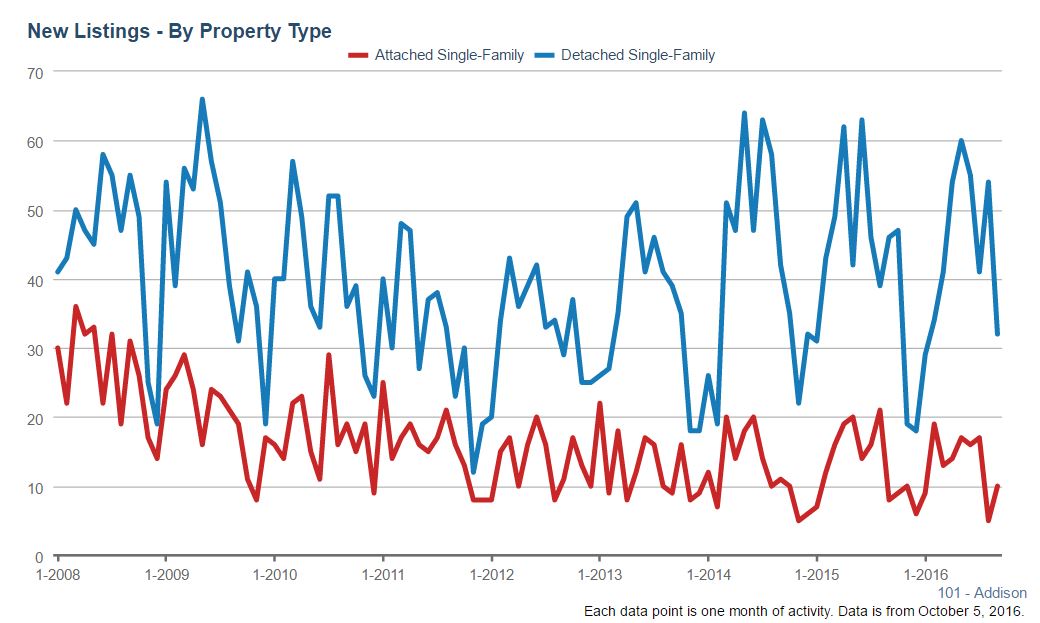 Addison Real Estate Closings
The number of single family homes that closed in Addison decreased this September with 28 closings, compared to 33 closings in September 2015. Condo and townhome closings had a huge increase this Sept with 22 closings in 2016 compared to 4 closings in 2015, more than a 450% increase.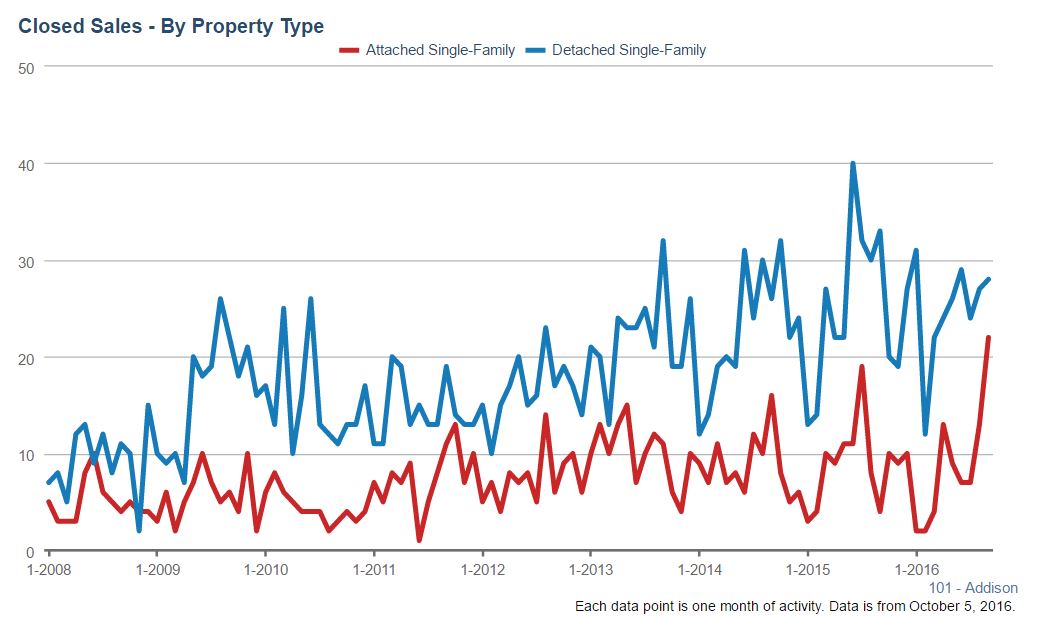 #AddisonRealEstate