Addison Real Estate Market
The Addison Real Estate Market continues to perform well with decreasing market times and extremely low inventory levels.
Addison Market Times
Market times for Single Family homes in Addison decreased 21% in January. Homes were on the market for 113 days compared to 143 days last year at the same time. The time a condo/townhome stayed on the market also decreased with 52 days this January, compared to last year when it was 59 days.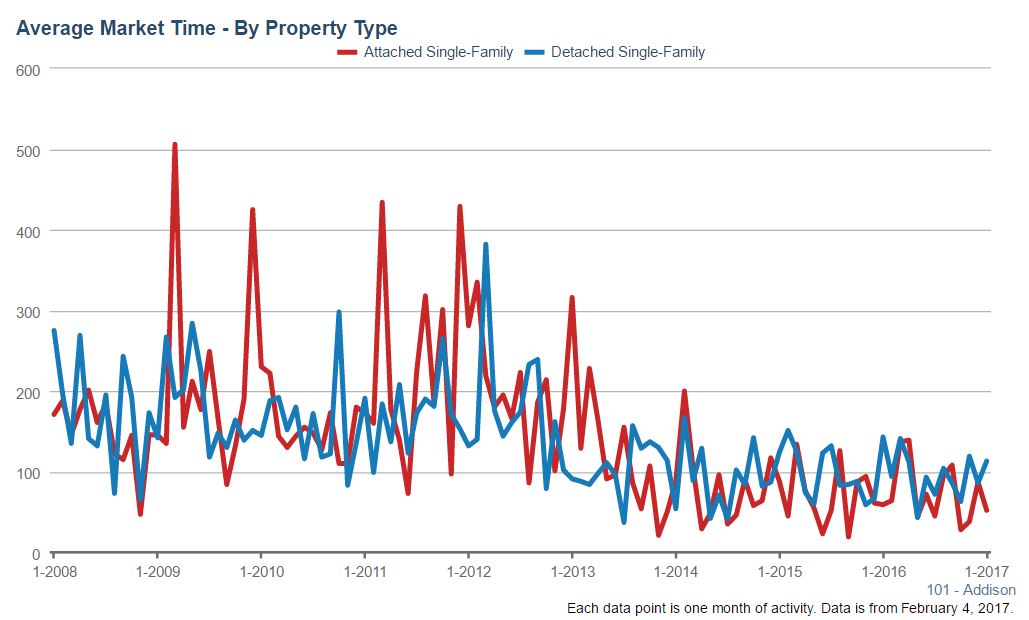 Addison Months Supply
Single family home inventories had a small increase in January with 3.4 months supply of single family homes for sale in Addison. A 6.2% increase compared to last year at this time when there were 3.2 months supply of homes for sale. Regardless of the increase, these are still extremely low inventory levels. The supply of condos and townhomes in January continues to shrink – from 3.2 months last year to 1.4 months supply this year, more than a 56% decrease.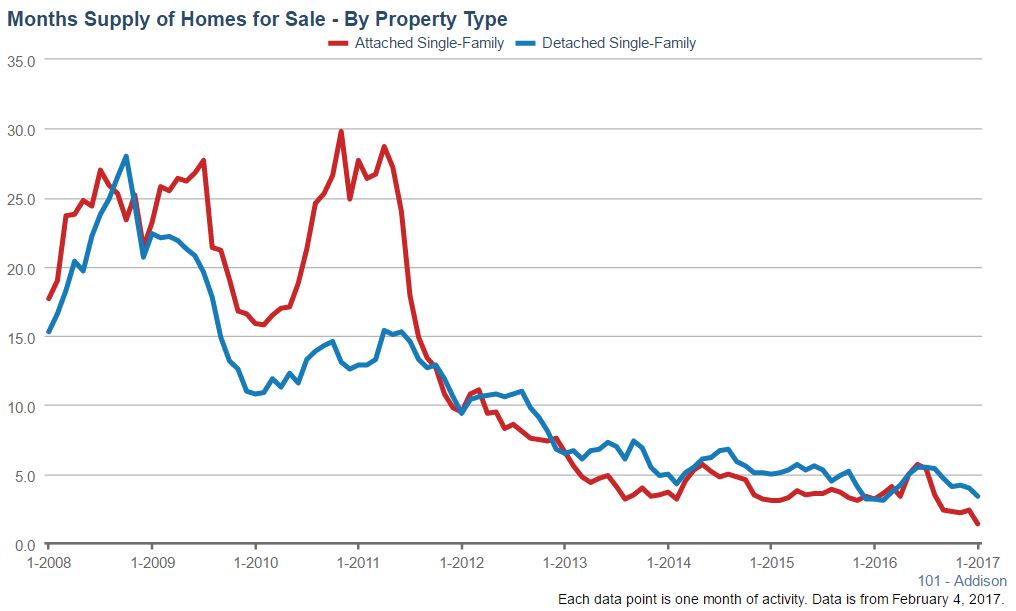 Addison Homes For Sale
At the end of January there were 79 single family homes for sale in Addison. Down slightly from last January at this time when there were 85 homes for sale. The number of condos and townhomes for sale decreased significantly with 13 for sale at the end of Jan 2017 compared to 27 in Jan 2016, more than a 51% decrease.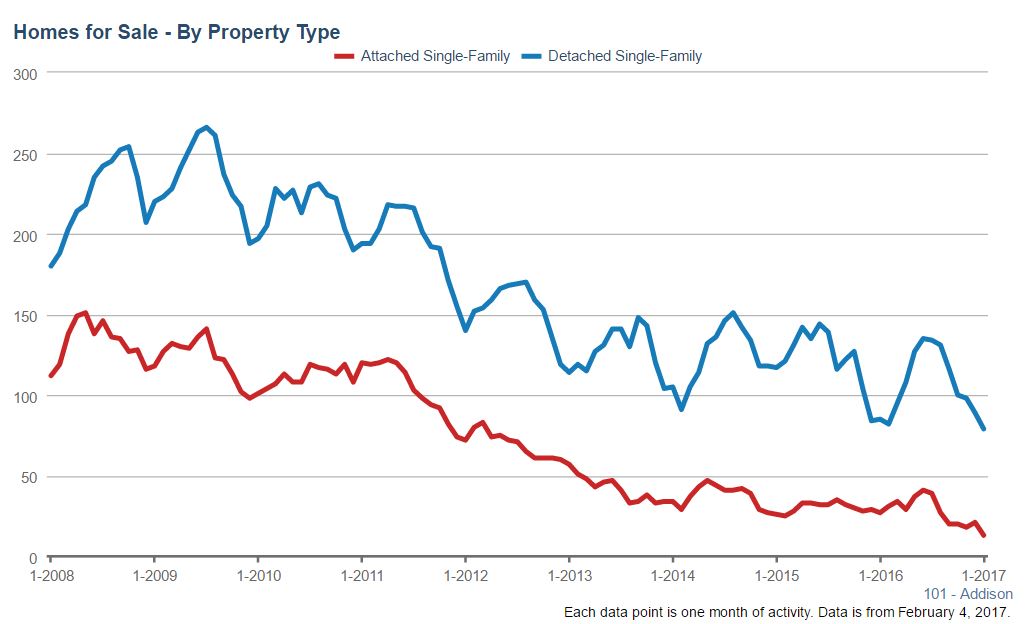 New Listings
New listings in Addison increased more than 17% this January with 34 single family homes being listed for sale compared to 29 listed in Jan 2016. However, new listings for condos and townhomes decreased with 7 listed for sale this January compared to 9 new listings at the same time last year – more than a 22% decrease.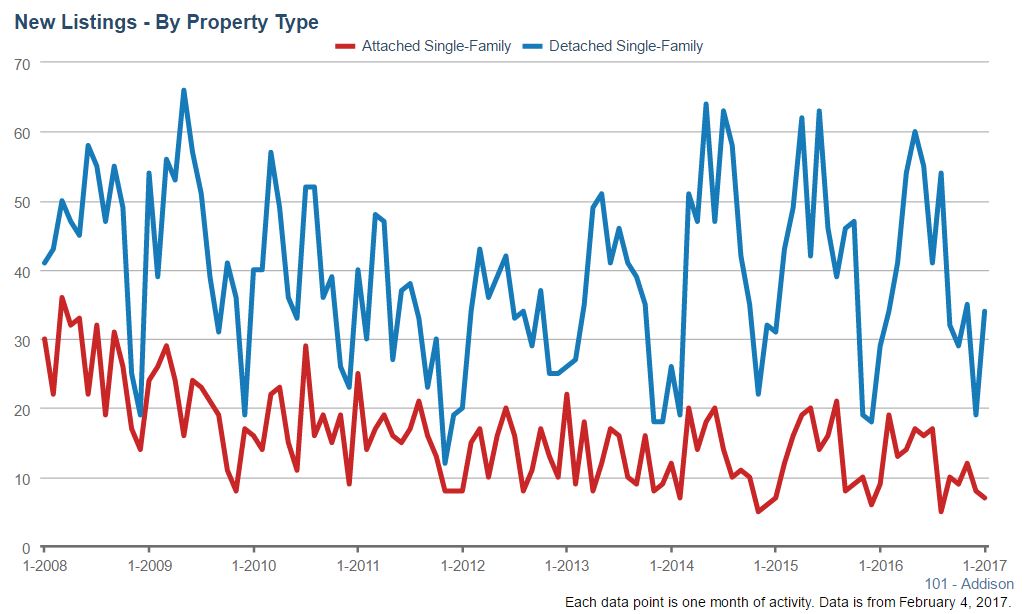 Addison Real Estate Closings
The number of single family homes that closed in Addison decreased more than 67% this January with only 10 closings, compared to 31 closings last January. There were 5 condo and townhome closings this January compared to only 2 closings in Jan 2016.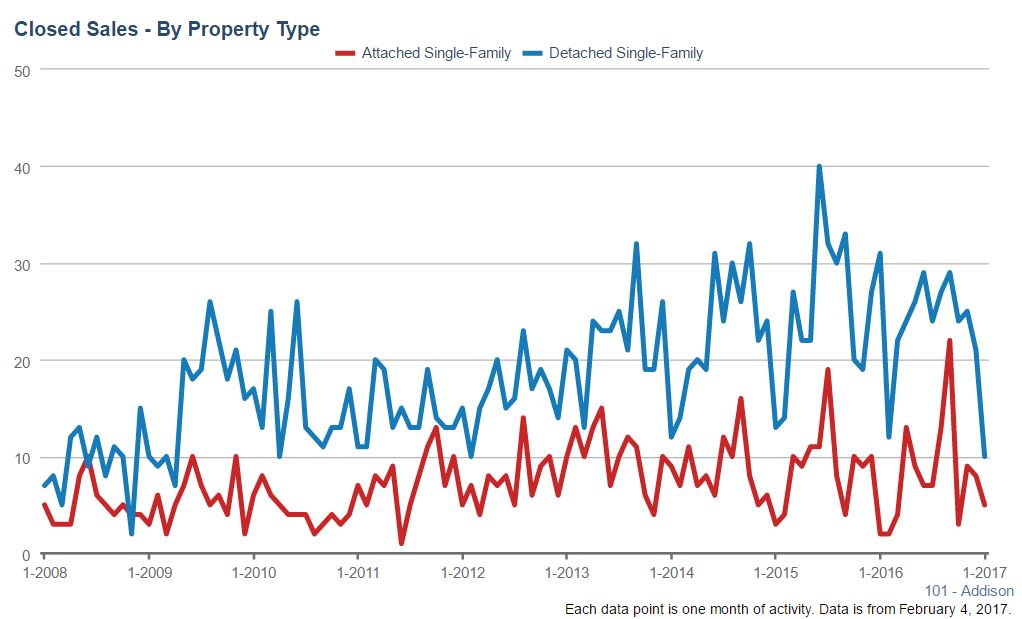 #AddisonRealEstate