Addison Real Estate Market
The Addison Real Estate Market continues to perform well in April despite the extremely low inventory levels.
Addison Market Times
Single family home market times in Addison increased in April. Homes were on the market for 141 days compared to 112 days last year at the same time, more than a 25% increase. The time a condo/townhome stayed on the market decreased more than 92% with 11 days this April, compared to last year when it was 139 days.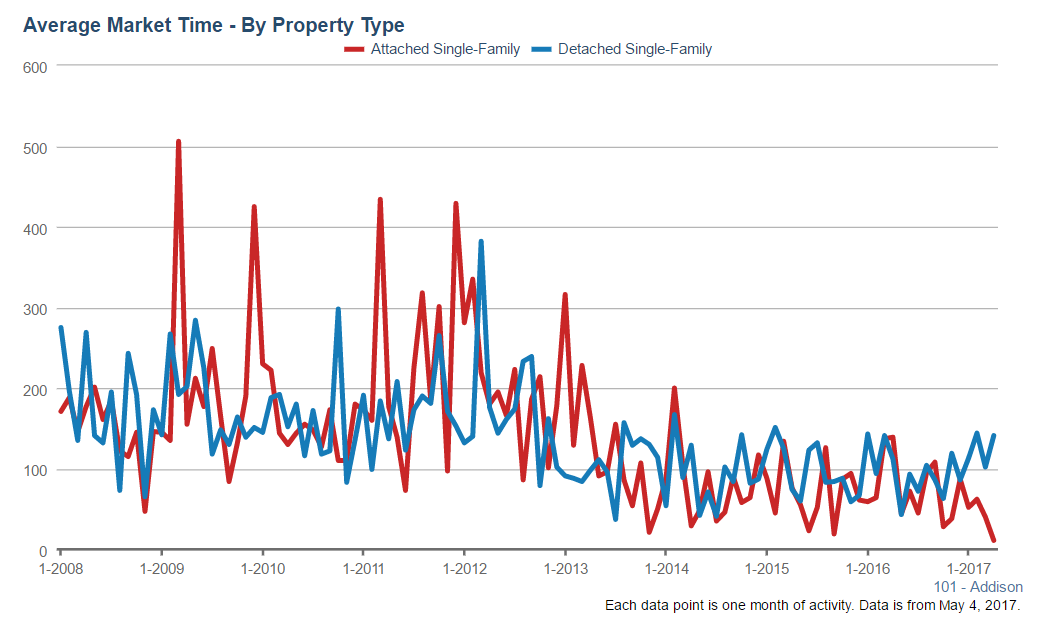 Addison Months Supply
Inventories continue to shrink in April. Single family homes for sale in Addison had 3.9 months of supply at the end of April, a slight decrease from the 4.2 months last year at this time. The supply of condos and townhomes decreased from 3.4 months last year to 3 months supply this year. These are extremely low inventory levels.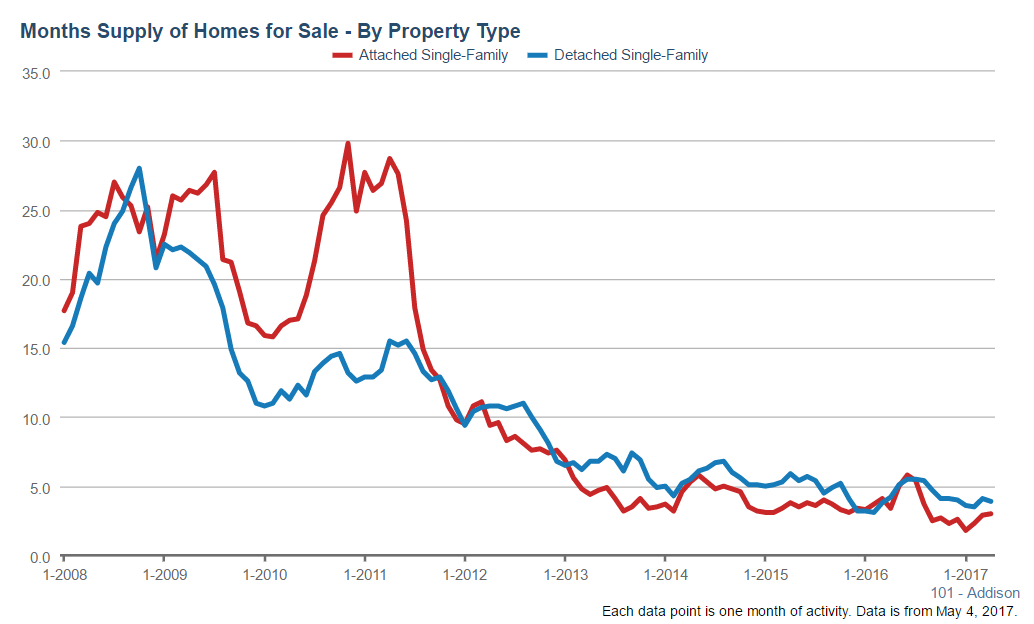 Addison Homes For Sale
At the end of April there were 91 single family homes for sale in Addison, more than a 16% decrease from last April when there were 109 homes for sale. The number of condos and townhomes for sale decreased slightly with 28 for sale at the end of Apr 2017 compared to 29 in Apr 2016.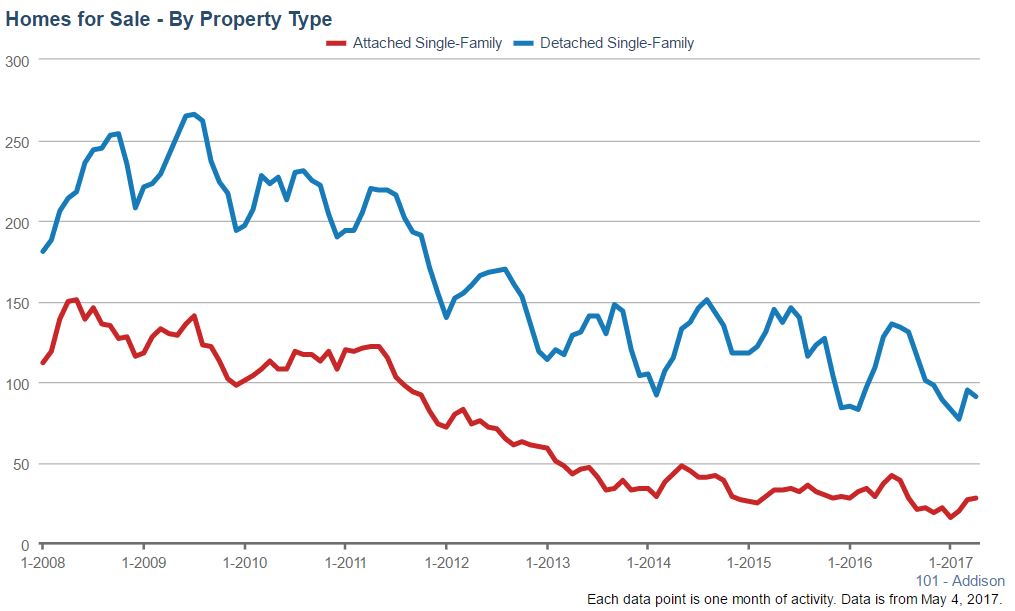 New Listings
New listings in Addison increased this April. Single family homes had 60 new listings compared to 53 listed in Apr 2016, an increase of more than 13%. New listings for condos and townhomes had more than a 7% increase with 15 listed for sale this April compared to 14 new listings at the same time last year.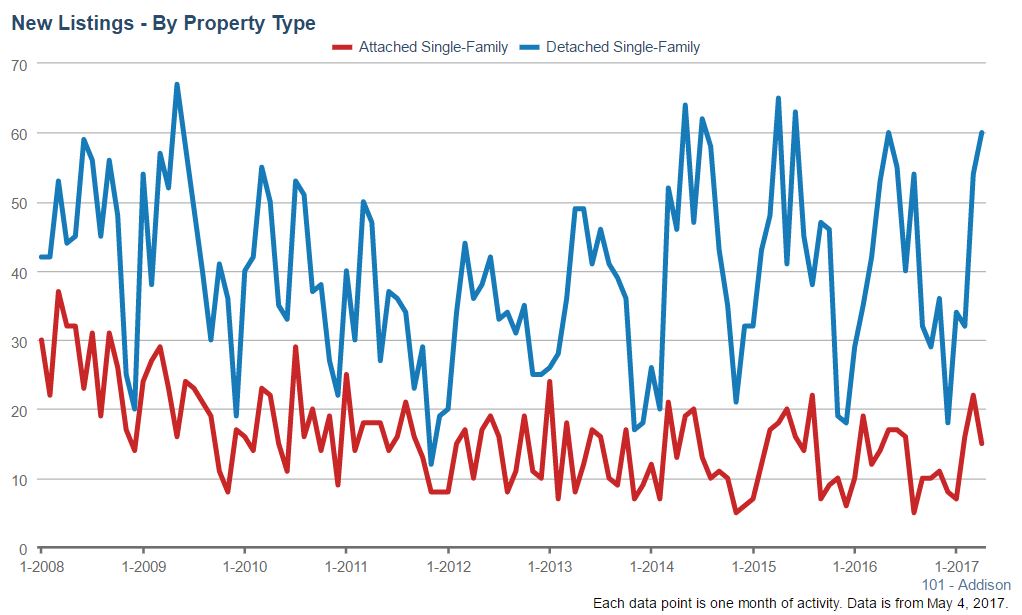 Addison Real Estate Closings
The number of single family homes that closed in Addison stayed exactly the same as last April with 24 closings. Condo and townhome closings decreased this April with 4 closings this year compared to 13 closings in Apr 2016.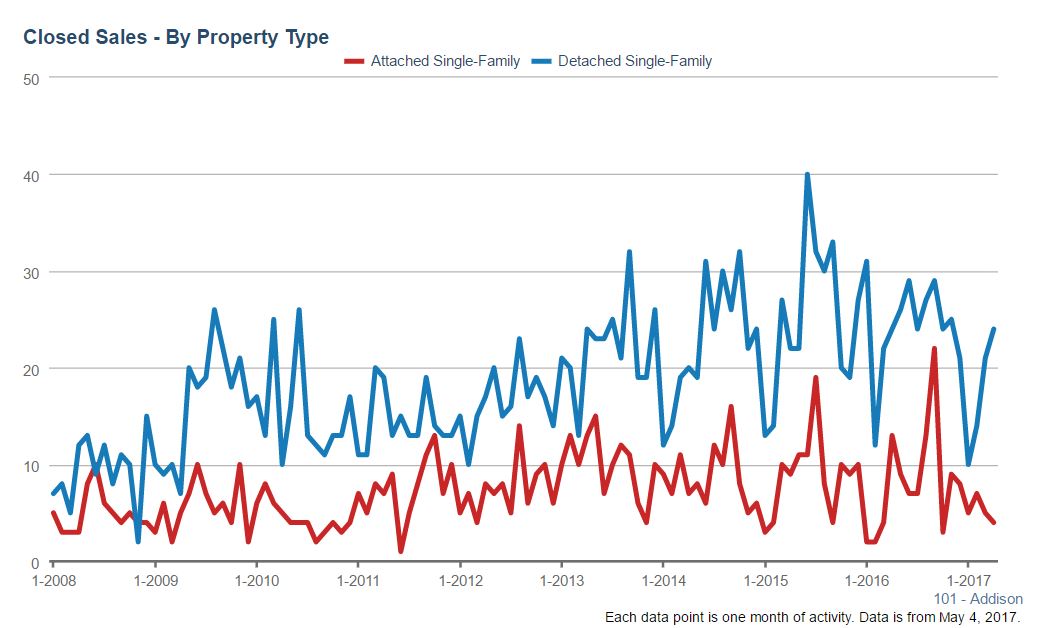 #AddisonRealEstate