Lincoln Square, Chicago, IL
Lincoln Square Real Estate
As in most parts of Chicago, the vast majority of Lincoln Square homes are condos or townhomes. You can browse through the MLS listings for Lincoln Square homes at the links below:
Lincoln Square condos and townhomes for sale
Lincoln Square single family homes for sale
Lincoln Square multi-unit buildings for sale
Lincoln Square Housing Market
Until the tax credit expired, 2010 in Lincoln Square had been a lot better than the previous year. Looking at 2 -3 bedroom condos, 2010 home inventories in Lincoln Square had been running much higher than 2009 levels, with a couple of months spiking to a 30 - 40 month supply. However, beware of drawing too many conclusions from the occasional absurd levels often reached during the November/ December time periods. Sales rates are so low in Lincoln Square during those months that the numbers are basically meaningless. Now in October the months of supply of condos is much lower than last year, with quite a bit fewer condos on the market.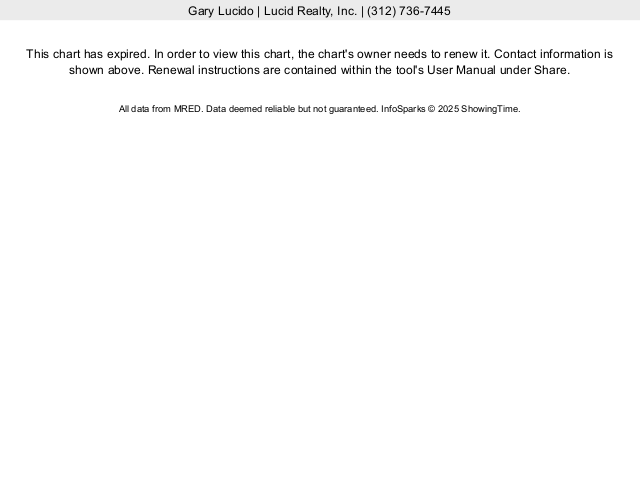 Market times in Lincoln Square fluctuate around 120 days, with a fairly typical seasonal pattern.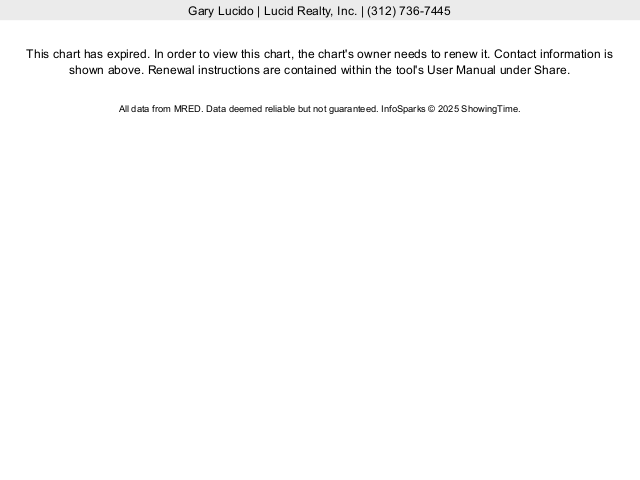 Rich in immigrant history and quaint facades often characterized as"Old World", Lincoln Square is known for its close-knit community aswell as its cultural flair. This neighborhood named for the latepresident in the top hat attains the urban proximity(and proximity tothe Loop) of the Near North without much of the frantic hustle andbustle of its southern neighbors. Its boundaries are Bryn Mawr Avenueand Peterson Avenue on the north, Montrose Avenue on the south,Ravenswood Avenue on the east, and the Chicago River on the west.
Contents
Layout and Architecture
Cultural Offerings
Commerce
Transportation
Lincoln Square Real Estate
Our Favorite Restaurants
Layout and Architecture
To begin with, the style of architecture and deliberate, fastidiouszoning of Lincoln Square reflects its commitment to tradition. Justwest of Uptown and north of North Center, this east Ravenswood boroughbelongs to the National Register of Historic Places. In fact, over onefifth of Lincoln Square is a historic preservation district. Whetherand to what extent this one-fifth coincides with the centrally locatedRosehill Cemetery - which accounts for over one fourth of theneighborhood's surface are -- is perhaps a metaphysical matter. In anycase, the ghosts have some formidable competition in the area's manyliving denizens, who populate the numerous two- to three-story brickand stone buildings, as well as the sizable portion of single-familyhomes (from graystones to Victorian-style homes).High-rises and massresidential ventures aren't likely to come to Lincoln Square anytimesoon and, when the narrow streets are combined with storefronts thatinclude a traditional German apothecary (the Merz Apothecary), theChicago Brauhaus, and the Lutz Continental Cafe, the neighborhood isperhaps the closest thing Chicago has to a Bavarian village.
Cultural Offerings
If one is not convinced that the Black Forest lies just off theperiphery, however, they need only venture to the corner of Lincoln andLeland where a 3,000 square-foot mural depicts the romping grounds ofthe Brothers Grimm. A maypole on the same corner also pays tribute toLincoln Square's German roots (and it often serves as an officialmarker for ceremonies and celebrations). Yet the deutsche Kulturis not confined to artistic flourishes: by far the most celebrated andwell-known of Lincoln Square's cultural institutions are the twomassive fests occurring in May and September: Mayfest andGerman-American Fest (also billed as Oktoberfest despite taking placein September). Beer, brats, and large tents come in equal measure totemper (or, depending on the amount of beer consumed, complement)theraging German folk music. People from all over the city frequent thesefamily-friendly events. In addition to being a flagship for Chicago'sonce-great German population, Lincoln Square is known for itsmulticultural feel. Home to the smaller enclaves of Ravenswood Gardensand Ravenswood Manor (also Bowmanville and Budlong Woods), it became asecond home for Chicago's Greek community in the early twentiethcentury due to the construction of the Eisenhower Expressway and theUniversity of Illinois.
Commerce
Though not the sprawl of shops characterizing its southerlycompetition (e.g. Lakeview or Lincoln Park), Lincoln Square's shoppingdistrict offers a charm all of its own. The idiosyncratic boutiques andsmall-scale stores that line Lincoln Avenue (one of the main commercialstreets) provide a restive environment and include many family orientedoptions. Perhaps it does not come as a surprise that Lincoln Square isalso known for its good tastes: whether you're in the mood forschnitzel, pad thai, or homemade loukanika (Greek sausage),there'ssomething for everyone. After a hearty meal, residents can catch amovie at the vintage Davis Theatre (without the downtown prices) ornock a few pins down at Chicago's oldest bowling alley,Lincoln SquareLanes, which hails back to WWI (and so does the manual scorekeeping!).In addition to the commercial outlets, the neighborhood is also home toa variety of industrial districts.
Transportation
In the 1890s, Lincoln Square witnessed a residential boom, broughtabout by the new electric railways connecting the city with itsnorthern clients. Then came the Ravenswood Elevated in 1907, which tothis day still services the southern part of the neighborhood in theguise of the Brown Line (with a conveniently located stop at WesternAvenue). If a modern coach is more your choosing, however, you are alsoin luck. Parking is relatively easy(including one- to two-car garagesfor most residencies), and centrally located Lawrence Avenue will takeyou straight to Lake Shore Drive. Several bus routes service the area(including the #11 Lincoln Avenue,which heads downtown). In general,all the sights are in walking distance.
Crime Statistics
This section is still under construction.
Our Favorite Restaurants
Taqueria El Asadero at 2213 W Montrose Ave. has an awesome burrito for just $5.65. Try the barbacoa burrito with cheese, lettuce and tomatoes. They also have awesome tortilla chips and their green and red sauces are equally good - all home made. You have to ask for the red sauce though.