Lakeview, Chicago, IL
Lakeview Real Estate
As in most parts of Chicago, the vast majority of Lakeview homes are condos or townhomes. You can browse through the MLS listings for Lakeview homes at the links below:
Lakeview condos and townhomes for sale
Lakeview single family homes for sale
Lakeview multi-unit buildings for sale
Through July 2008 Lakeview appeared to be one of the few Chicago communities whose real estate market had been immune to price erosion and housing inventory buildup. However, by September 2008 the situation had started to deteriorate as shown in the inventory chart below. Lakeview condo inventory never got as bad as in most Chicago communities but they did peak as high as almost a 14 month supply in April 2011 before heading back down. On the other hand, single family home inventory hit almost a 2 year supply at it's peak in the summer of 2009.
But then the clouds parted and the sun came out. By June 2011 both housing types crossed under a 12 month supply but they have recently diverged. Single family home inventory temporarily crossed above a 5 month supply (still not that bad) in May 2015 and ended that year at a 4.5 month supply. Condo inventory ended the year at a record low 2.1 months supply.However, since the end of 2015 the inventory of single family homes has actually risen and is now technically in a buyer's market again. This is the highest it's been since 2011.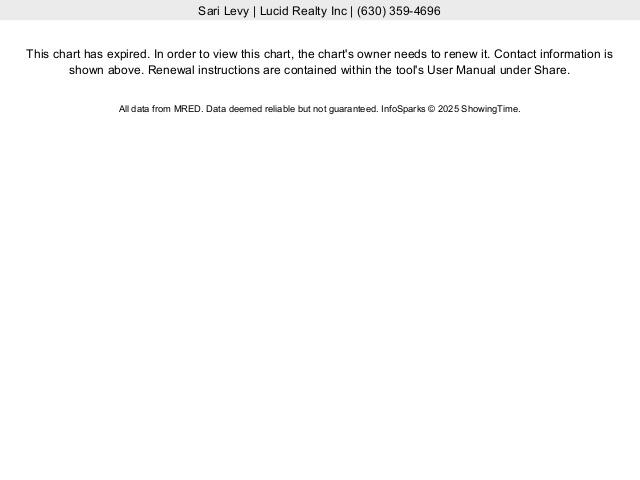 Condos that sell in Lakeview during this same period have mostly sold in 100 to 200 days on average, though they have dipped below 100 days in the last 3 years. Recently condos that do sell have sold in 50 - 80 days.

Clearly, given the lower volume of sales, single family home market times are much more volatile and have ranged between 100 and 300 days until recently when we've seen them dip as low as the 30 -40 day range. Nevertheless, the homes that have recently sold at the end of the year have been on the market close to 300 days.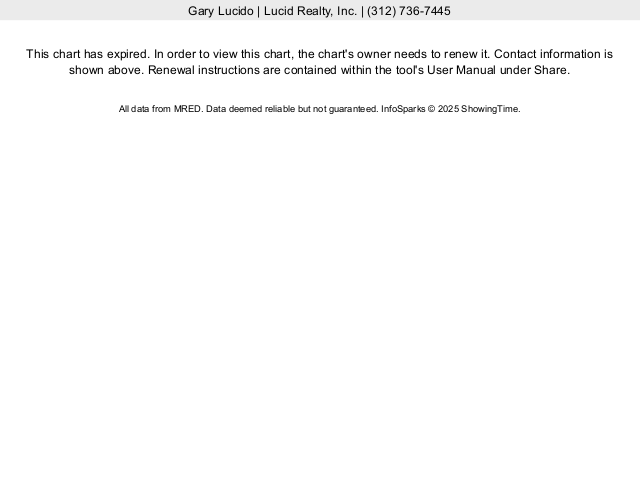 With one of the largest populations of any Chicago neighborhood, Lakeview manages the styling aura of its southern neighbor in Lincoln Park with an added diversity all of its own. Bounded on the north by Irving Park Road, on the south by Diversey Parkway, on the west by Ravenswood Avenue, and on the east by the body of water alluded to in its name, Lakeview is home to the shrine of the American pastime known as Wrigley Field, as well as such bohemian destinations as Halsted and Belmont. The sights and culture are so varied, in fact, that the neighborhood is colloquially divided into three smaller regions: Lakeview East, Lakeview West, and Wrigleyville.
You can find a great map showing the smaller neighborhoods within Lakeview here.
Through numerous historical tricks and turns, Lakeview has been everything from tranquil farmland where Germans, Swedes, and Luxembourgers planted celery to a scenic retreat where wealthy city-dwellers escaped the cholera outbreak of 1857 all the while maintaining its picturesque reputation. Along with its urban density, which includes an overflowing amount of restaurants, bars, and shops, the neighborhood is also known for its intimate gardens and walkable streets, particularly on its eastern edge, where dazzling waterfront views are the rule rather than the exception. Residential options are versatile and plentiful: aside from numerous historic walkups and high-rises (many of them remodeled), there is also a considerable amount of townhouses and detached, single-family homes in the area. Among the colossal and the novel, Lakeview boasts the largest residential building on Chicago's North Side (the 901-unit Park Place Tower) as well as the memorable, bleacher-laden buildings surrounding Wrigley Field that allow fans outside of the relatively small stadium to get in on the action. As of late, condo-conversions have also gained in popularity. This plethora of options appeals to a similarly wide array of residents, young and old, singles and families.
Lakeview East
Lakeview East includes the thriving neighborhood of North Halsted, home to PRIDEChicago.In addition to the summer events(including a fine arts festival and a garden tour in July), Lakeview East is an entertainment hub in its own right. Known for its club and bar scene the local haunts are always on the forefront of trendy. And if you are forced to pay for all the revelry, there's nothing like walking off the previous night's martinis along Lakeview's lake views in un-judgmental and ever-loyal company who, as an added delight, may run free on the Belmont Harbor Dog Beach without fear of a leash violation. The northern tip of Lincoln Park(the park) also creeps up along the neighborhood's eastern rim, and a sizable harbor tops off the lakefront attractions.
Wrigleyville
Lakeview East is not the only place to soak in a bit of culture and fun, however. There's also the home turf of the Chicago Cubs or, in the parlance of late super-fan Chris Farley, Daaaaaaa Cubs. The second oldest running baseball stadium is also one of America's most hospitable, with its dense ivy and cozy periphery. Fans who are unable to make it into the friendly confines find their way into one of the rowdy sports bars that line Addison and Clark. Needless to say,parking is nearly impossible to come by during a game day and very difficult on every other occasion (there isn't a single parking garage in Wrigleyville and the parking meters even run on Sundays). Parking along residential streets is also typically limited to those holding special permits, which is good news for residents but perhaps bad news for their guests (despite the availability of guest permits).
Transportation
When it comes to transportation to and from Lakeview,there are plenty of options. The Red, Purple, and Brown lines stop at Belmont (a hot spot for Lakeview shops) before the Brown line snakes West to the Southport and Paulina stops while the Red and (during peak hours) Purple lines head north to Addison (next to Wrigley field) and Sheridan (near Irving Park). The Metra commuter rail line also stops near Belmont (Franklin Park). If you take your own car, pray that the Cubby Bears are hibernating, lest you reap grotesque congestion which is normally high even on the off-season. I-90/94 and Lakeshore Drive have convenient exits at Belmont and Addison. And if you are the sporty type, bike paths on Clark, Lincoln, and Halsted pit your pedaling prowess against the grazing traffic.
Crime Statistics
This section is still under construction.