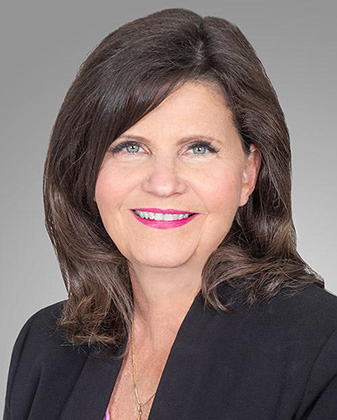 Contact Info
Meet Denise
Denise Mitchell has worked in the Chicago real estate market for more than a decade. She specializes in single-family homes, condominiums, and multi-family buildings, representing buyers and sellers throughout the Chicago area as well as various surrounding suburbs. Because Denise has taken a number of different interior design classes she has become adept at staging and interior decorating, a service that she now provides to her clients as an added benefit. These services have been proven to sell properties at a higher price in a shorter amount of time. Throughout this economic downturn she has also become particularly well versed in the intricacies of short sales, having completed more than 30 of these challenging transactions.
Denise develops long-term relationships with her clients and her knowledge of the real estate business enables her clients to make well-informed real estate decisions. Her success is rewarded with repeat business and referrals year after year.
Denise blends her rich real estate agent background with more than 12 years as the Director, Human Resources of a large wholesale distributor. In addition to negotiating numerous contracts she provided transformational leadership in the areas of human resources and employee relations for the Chicago home office and 3 satellite offices. She also worked in the home health care industries for 4 years, which involved a tremendous amount of care for her clients as well as her employees.
Denise has very successfully leveraged her previous work experience into her career as a top Chicago real estate agent, where her clients routinely benefit from her patience, enthusiasm, counseling, integrity, and customer service. Denise is an innovative real estate agent with an energetic, positive style. She has a proven ability to assist in critical decision making and implement strategies that deliver results.
---
What Clients Say
LUCID REALTY IS AS GOOD AS IT GETS!!! I sold a downtown condo with them and also placed bids on multiple other units with them. Gary and Denise are amazing and unique people. The advertising, data analytics, and photo presentation were impeccable. Their responsiveness and availability was incredible. You will be impressed. They have an easy-to-understand discounted fee structure that will save you money. I believe this makes them the best and most competitive team in the city. YOU SIMPLY CAN'T GET BETTER THAN THIS!!!

– David, Home Buyer
I could not have asked for a better experience than Denise Mitchell with Lucid. Her impeccable help staging each room and helpful advise helped move my house lightening fast during a slow season. My house was priced perfectly by Denise, based on facts and comps.

– Peter, Lamont Home Seller
Gary Lucido and Denise Mitchell are exceptionally knowledgeable, professional, and analytical. Lucid Realty's hourly buyer's program is an innovative and unique offering that saved me a lot through a commission rebate.

– Sahand, Hanover Park Home Seller
We can help save you money when you buy or sell a home.
Call now to talk to one of our real estate agents.